Configure PCC EHR Session Timeout (Automatic Logout)
You can configure how long an inactive PCC EHR window will remain open. Set the session timeout length in the Practice Preferences window in the Configuration menu.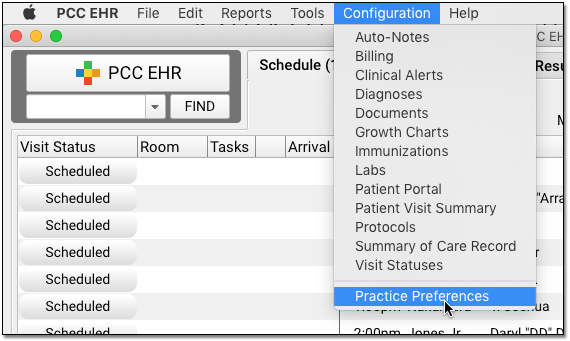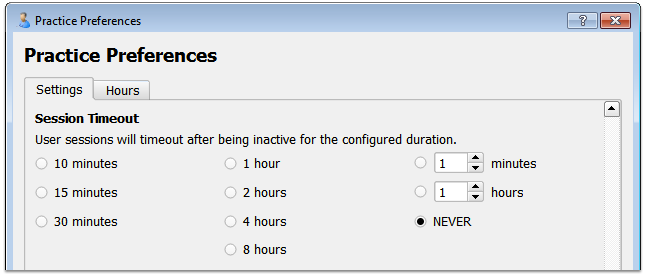 PCC EHR will close its windows when users leave their computers unattended for longer than the indicated time. Session Timeout is a feature required for HHS ONC certification, part of the ARRA/Meaningful Use rules.
Permissions: Access to the Practice Preferences is controlled through the PCC EHR User Administration Tool. Contact your office's PCC EHR administrator if you need to set Practice Preferences.