Reconcile Payments and "Prove Out" at the End of the Day
You can quickly and easily reconcile payments that your practice has posted in PCC EHR. Run the Payment Reconciliation report in order to prove out, checking against your cash drawer and records at the end of the day or the end of your shift.
Open the Payment Reconciliation report from the Report Library in PCC EHR.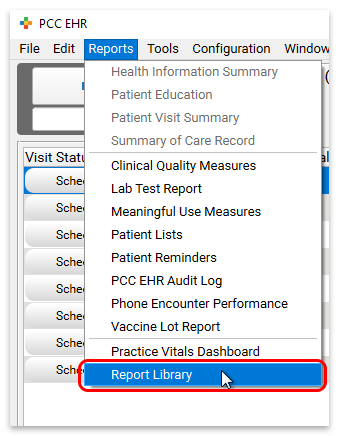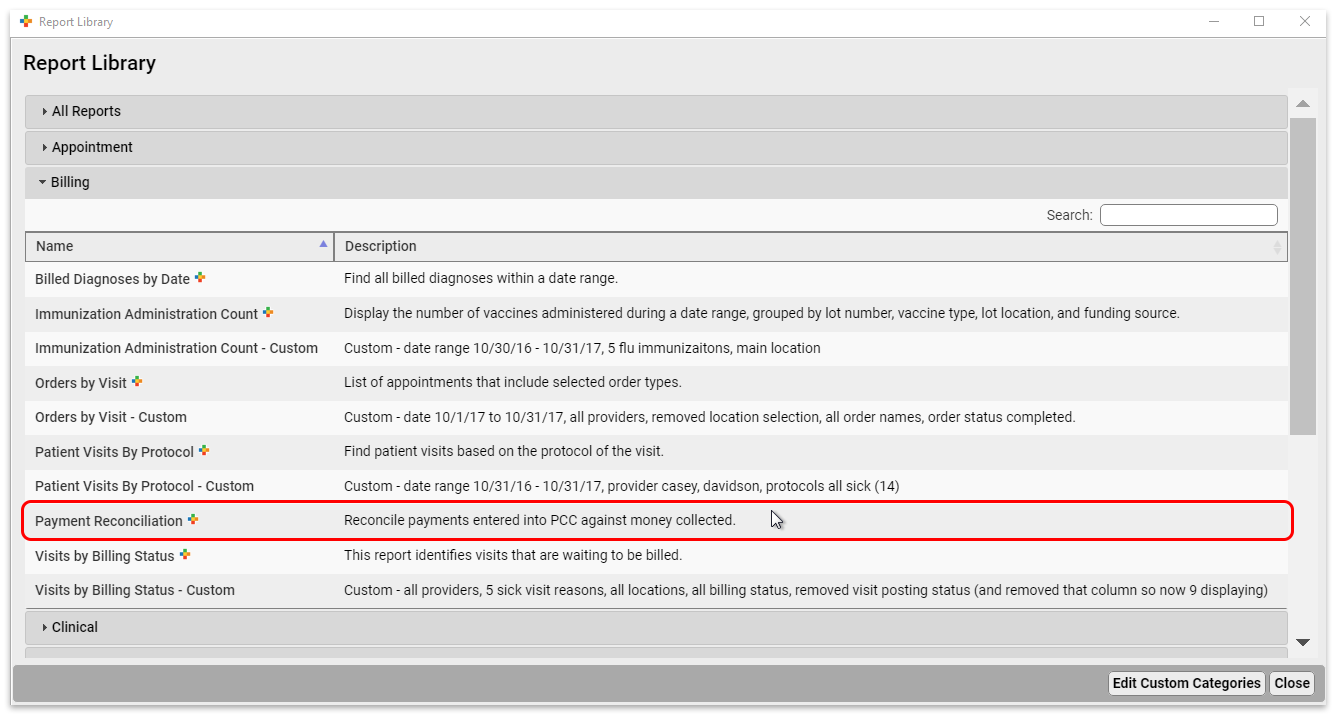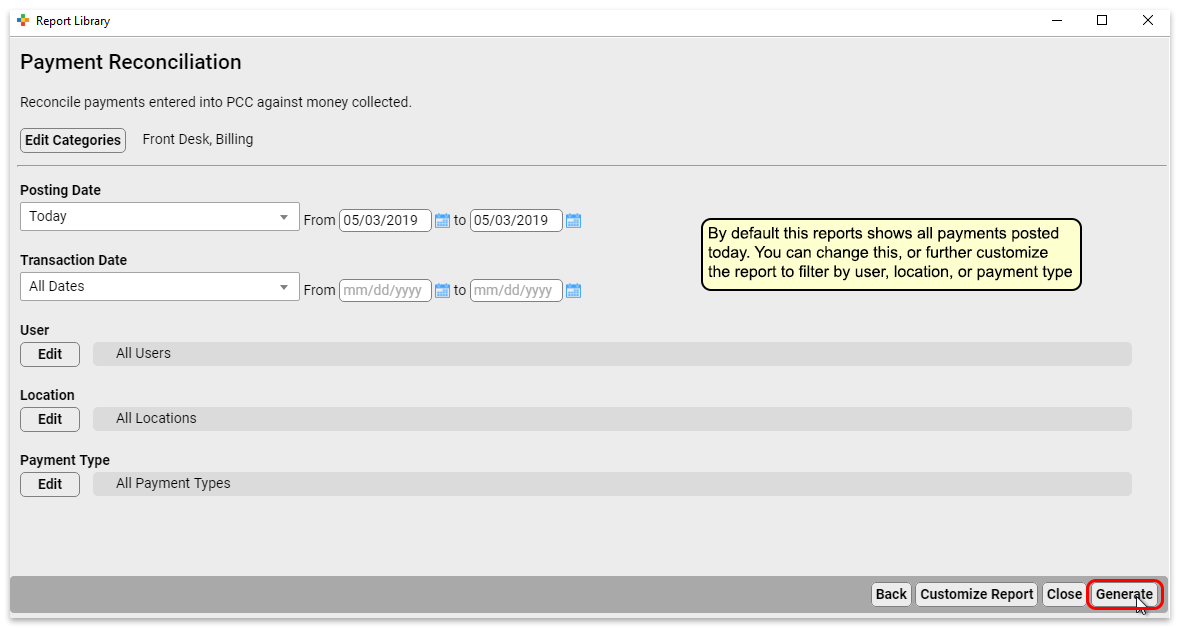 You can customize the Payment Reconciliation report to filter your results by date, user, location, and payment type.
The Payment Reconciliation report subtotals each payment type to make proving out easy.
If you want to view this report grouped in a different way, say, organized by the PCC EHR user who took the payment, you can use the "Group By" drop-down to select "User" instead of the default "Payment Type".
Export to .csv: You can click "Export" to export the report data to a .csv file, which you can later import to a spreadsheet program. Note that subtitles and groupings only appear on your screen, and will not be included in .csv exports.
Fix Payments that Were Posted Incorrectly
As you review the Payment Reconciliation report, you may find payments that were posted incorrectly.
Use the Payments tool in PCC EHR to edit any personal payments. You can update the transaction date, the payment type, the payment amount, and how the payment applies to charges on the account.
For more information, read Review Payment History and Edit Personal Payments.