Health Information Summary Report
You can generate a paper or electronic copy of a patient's health record with the Health Information Summary Report.
Health Information Summary for Transitions of Care?: For a summary of care record, for a referral or other transition of care, use the more complete and C-CDA formatted Summary of Care Record report. The Health Information Summary is a less formal chart summary for patient, family, and clinician use. The PCC 7.0 update removed the outbound transition of care selection options from the Health Information Summary report.
View the Report
Open a patient chart and select "Health Information Summary" from the Reports menu.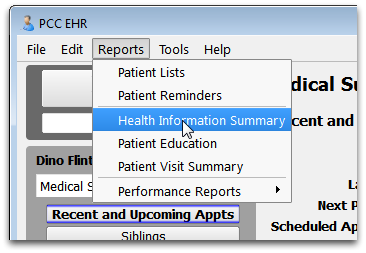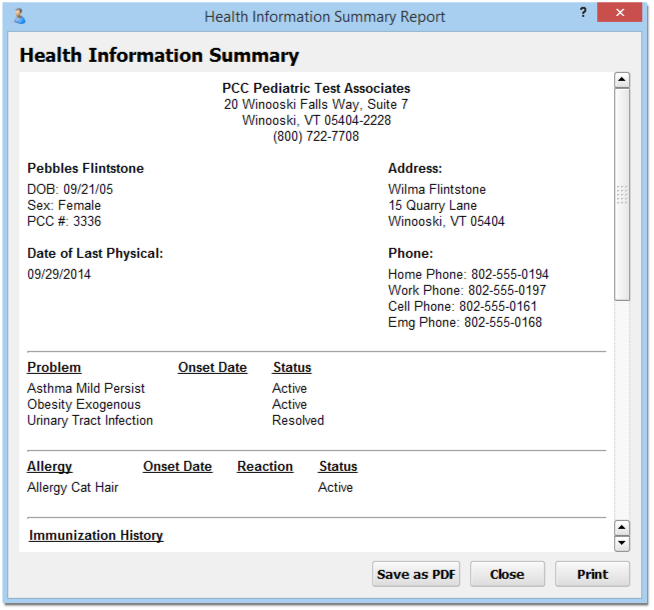 The report includes basic patient demographics and information from the patient's Medical Summary screen, such as problems, allergies, and medication history. It also includes labs (and all results), screenings, radiology, and medical tests in the patient chart.
Save as PDF or Print the Report
Click "Save as PDF…" to open your computer's standard Save dialog window.
Click "Print" to open your computer's standard Print dialog window.