Co-Sign Visit Chart Notes
If your office uses co-signing, an optional feature in PCC EHR, then some clinicians may require another physician to co-sign their visit chart notes.
First, the user signs the chart themselves, either from within the chart or from the Signing queue.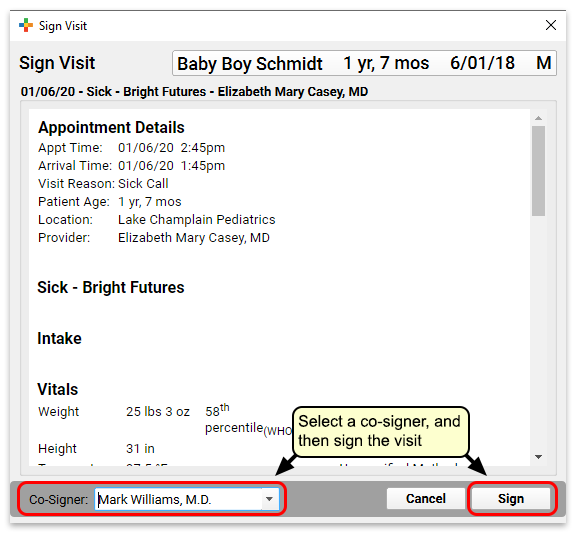 They must indicate which provider is responsible for co-signing their charts. PCC EHR remembers their last answer and fills it out for them automatically.
Next, the co-signing or supervising physician uses the Signing queue to review a list of charts that require their co-signing.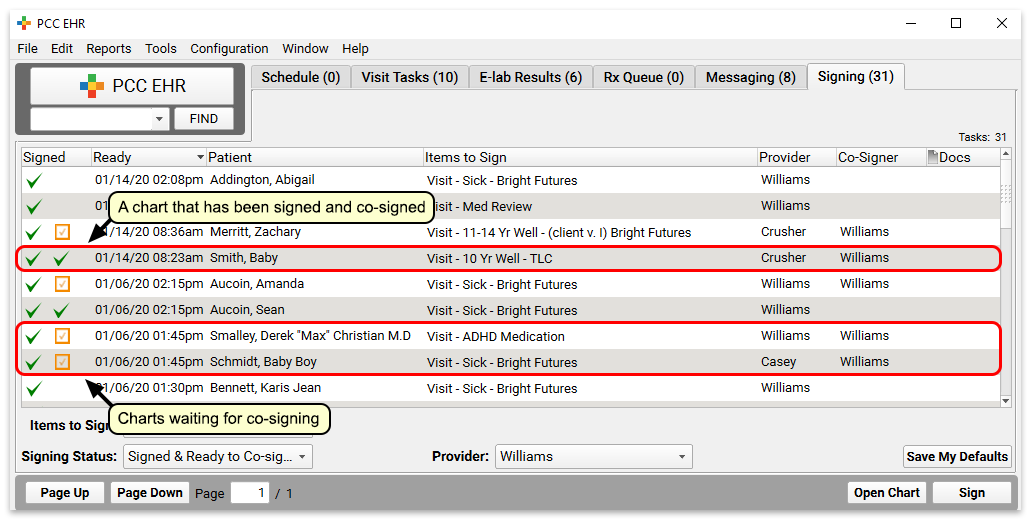 They can double-click on an entry, review the visit, and click "Co-Sign".
Both signer and co-signer will be recorded and displayed in the patient's Visit History, and on the Schedule screen.
The signer can also see, right on the schedule screen, any visits that still require their signature.

Turn On and Configure Co-Signing: You can learn how to turn on and configure co-signing in the PCC EHR Configuration help section.