Washington State C-CDA Submission for Apple Care Patients
Washington State's Health Care Authority (HCA) requires providers to submit C-CDAs for patients who are enrolled with Apple Health Managed Care. C-CDAs need to be sent to the Washington Link4Health Clinical Data Repository (CDR) after each visit.
PCC EHR is a Meaningful Use certified EHR using the 2014-edition standards. Therefore, you can create a Summary of Care Record in PCC EHR and send it via direct secure messaging (DSM) in a C-CDA format. The following workflow was developed by one of PCC's Washington state clients to send C-CDA files to the Link4Health CDR.
First, generate a list of patients using the Recaller program. Next, create and send a Summary of Care via DSM for each patient on the list.
First: Use Recaller to Generate a List of Patients
Every day, someone from your practice should run the Recaller program in Partner to get a list of all patients seen that day who are enrolled with Washington Apple Care (Medicaid).
Note: Make sure that all visits for the selected time frame have posted before you run the Recaller report. Only posted visits will be included in the list.
Open the Recaller Program
The Patient Recaller program is found in the Practice Management screen under Patient/Account Reports.
For more detailed instructions on accessing Recaller, read the Recaller Quickstart.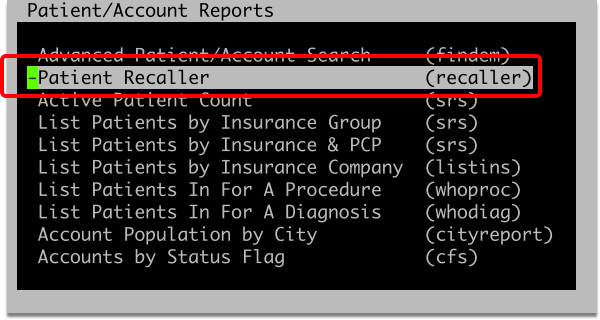 Add Insurance and Visit Criteria
Choose criteria that will give you a list of all Apple Care clients who were seen within the time frame for which you are sending C-CDAs. Possible selections are "Include by Insurance Plan" and either "Date of Last Visit" or "Procedure (All Providers)".
Note: PCC recommends that you work with your Client Advocate to build the right Recaller search for your practice.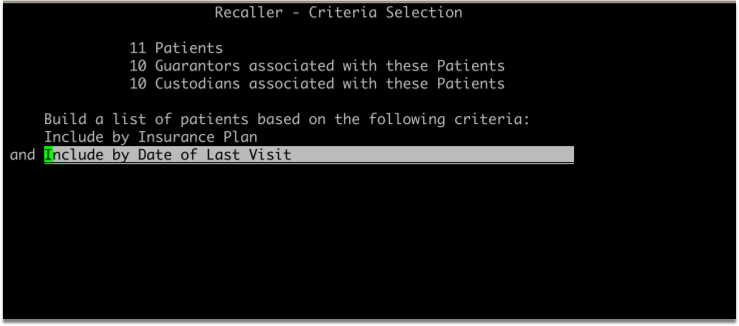 For more information on all Recaller criteria and the tools for entering criteria details, read the Recaller Criteria Reference.
Optional: Save Your Recaller Search Criteria for Later Use
You can save and restore your criteria settings for a report so you will not have to rebuild them whenever you run the Apple Care recall. Press F4 – Save Criteria from the criteria screen, enter a name, and press F1.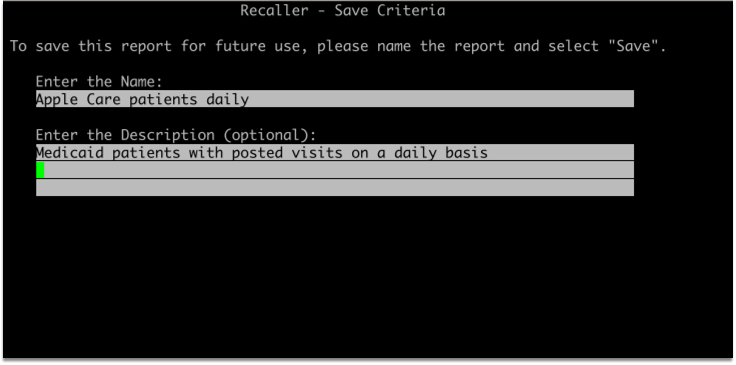 For a complete guide to re-using Recaller report sets, read Saving and Restoring Recaller Settings.
Select Output Type
Press F2 – Output and select "Patient Standard List" for a simple contact list.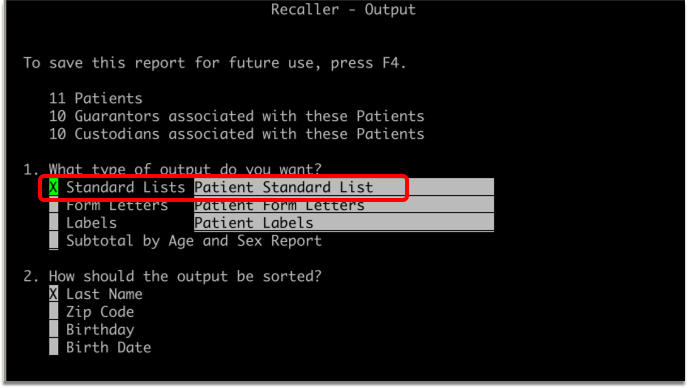 Process the List
Press F1 – Process to generate the list.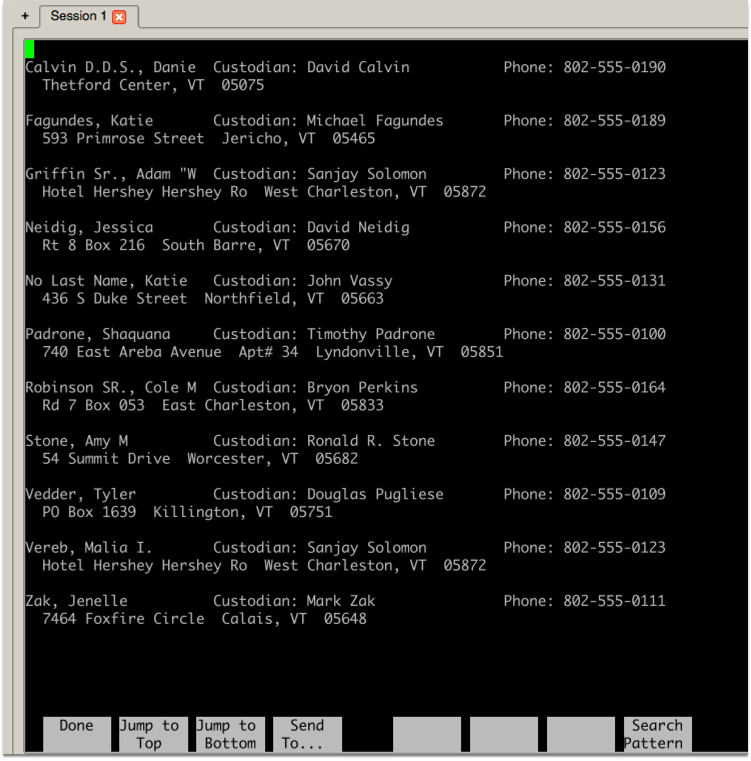 For a complete guide to Recaller output, read the Recaller Output Reference.
Second: Create and Send a Summary of Care for Each Patient
For each patient on the list, you can generate a Summary of Care Record Report and submit it directly to Washington Link4Health CDR with Direct Secure Messaging.
Generate the Summary of Care Record Report
Use the Reports menu in PCC EHR to create a Summary of Care Record.
Open a Patient's Chart
Before you can create a Summary of Care, you must first have the patient's chart open in PCC EHR.
Generate the Summary of Care
You can save or export a Summary of Care as a C-CDA file, which is the format required by Washington HCA.
Select "Summary of Care Record" from the Reports menu.
Indicate That the Record is Not a Referral or Transition
Select "Not related to a transition of care" from the drop-down menu.
Transmit a C-CDA Transition of Care Document Using Direct Secure Messaging
If your practice uses Direct Secure Messaging, and you have a Direct Address configured for your user account, you can transmit a Summary of Care Record directly to another Direct Secure Messaging user.
You will need to contact the Washington Link4Health CDR to get the address they want you to use.
Select "Send via Direct Secure Message" and fill out the fields for the message.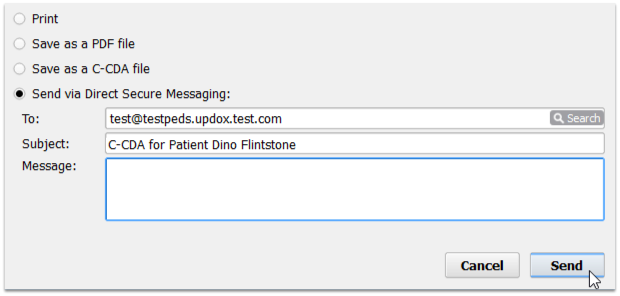 Note: If your practice is not currently using Direct Secure Messaging, you will not see this radio button option. Contact your Client Advocate to get set up with DSM.