Phone Encounter Performance Report
You can use the Phone Encounter Performance report to track phone note response time, report on phone tasks, and gather data for PCMH purposes.
First, select Phone Encounter Performance from the Reports menu.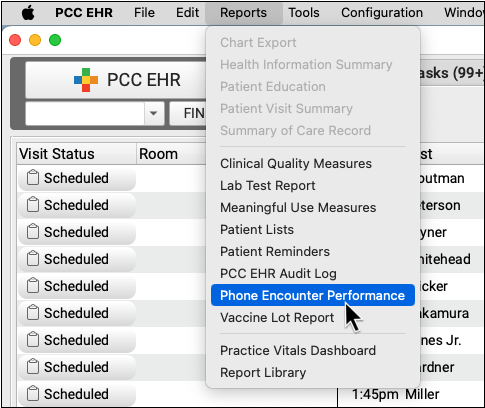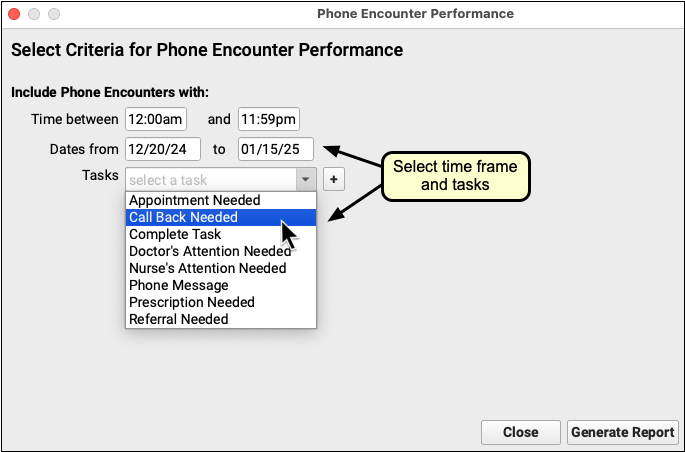 On the Select Criteria window, enter a time and date range and pick one or more phone tasks you wish to research.
What Task Should I Report On?: If you are creating a report for PCMH purposes, select the task that your practice uses to track the first response to the phone note. Your practice may want to create a custom task for this purpose.
Next, click "Generate Report".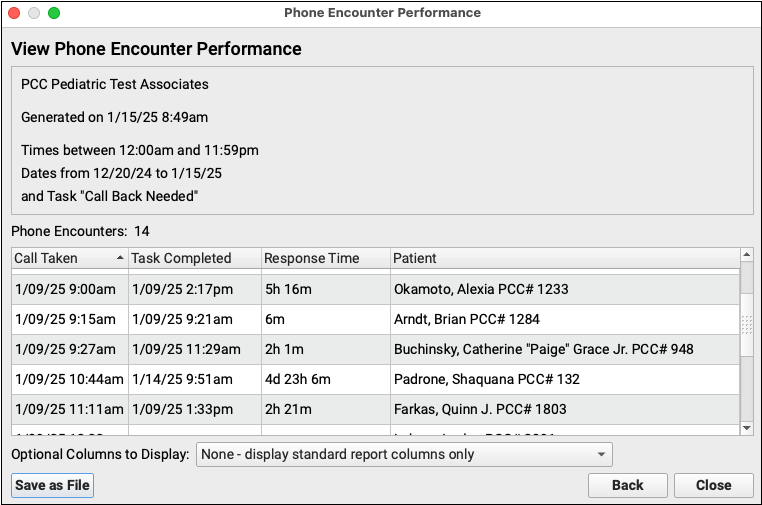 For each phone note with a matching task, PCC EHR displays the date and time when the call was taken and when the first task was completed. Next, you can see the calculated response time and the patient name. If your search didn't return the tasks you expected, you can click "Back" to return to the criteria selection and try again.
Use the drop-down "Optional Columns" menu to add more information and research the phone tasks.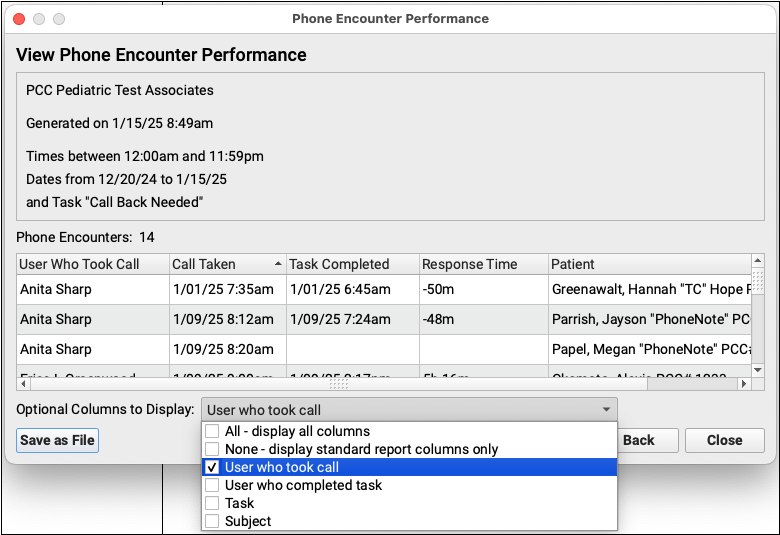 By adding different columns, you can research user behavior and task usage in more detail.
Click "Save as File" to output the report to a .csv file (comma separated values), suitable for importing into a spreadsheet for further research and reporting. The output file will include any optional columns you chose to display.