COVID-19 Links and Resources
PCC remains open and available to help your office through this difficult period. Follow the links below to find content, services, and features that will help pediatric practices during the COVID-19 Coronavirus crisis.
Rapid Development of COVID-19 Related Features: PCC has launched a series of rapid updates in response to the COVID-19 pandemic. We are beta testing and rolling out new functionality in direct response to the situation as it evolves. Over the past year, we released five major updates to all clients with new features for telemedicine, office communication, COVID-19 vaccine support, and more. To review these new features, visit the Updates page.
Configure PCC EHR For COVID-19 Vaccines
PCC EHR supports tracking the administration, charting, and billing of the new COVID-19 vaccines. Whether or not your practice administers a COVID-19 vaccine, you can configure PCC EHR to display the vaccination on chart immunization records when patients are vaccinated.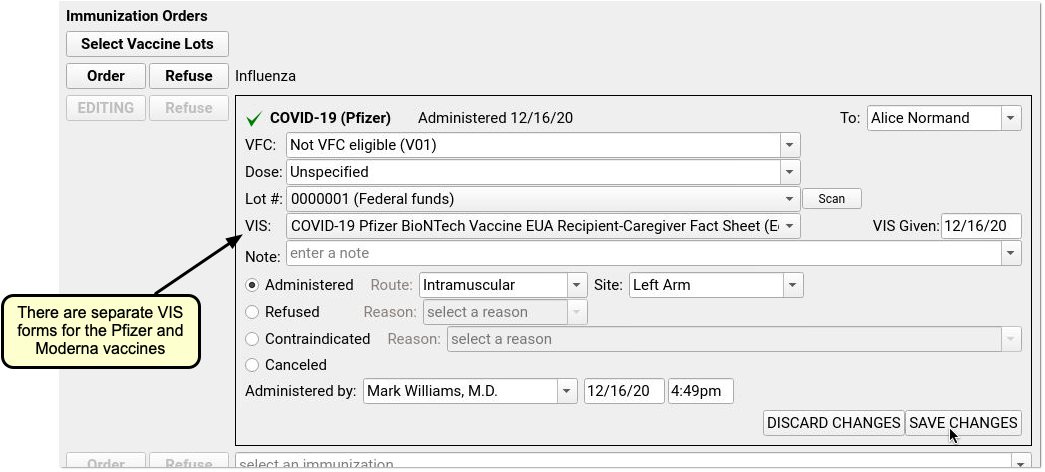 PCC is continually patching and updating client systems with new CVX, MVX, VIS listings, and corresponding information as new vaccines are approved. For a list of updates delivered in the first quarter of 2021, see PCC 8.15. As additional vaccines become available, we'll keep your system up to date.
Configure COVID-19 Vaccines in PCC EHR: For a complete guide to all available vaccines, how to set them up in your PCC system, and how to order, administer, bill, and track a COVID-19 vaccine, read COVID-19 Vaccines in PCC EHR: Configure, Order, Administer, and Track.
Connect With Patients and Families During COVID-19
Code and Bill During the COVID-19 Pandemic
Other PCC COVID-19 Information Resources
Useful Information From Other Sources
American Academy of Pediatrics
Center for Disease Control
World Health Organization
Other