Enter and Review Account Notes
As you post personal payments and adjustments, or review payment history, you may wish to record details about an account or billing situation with a family.
You can enter and review account notes in the Account Notes component in the Payments tool. (These notes will also be reflected in the Account Notes tools found in the Family Account Editor (fame) in the Practice Management window.)
First, open the Payments tool and find the account.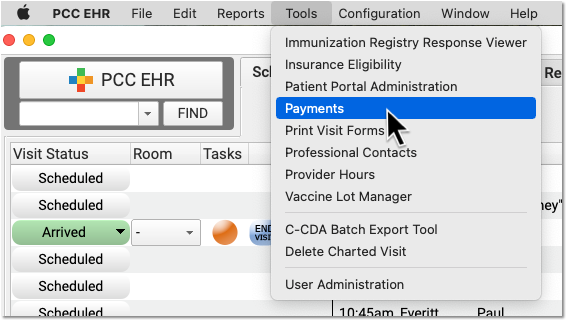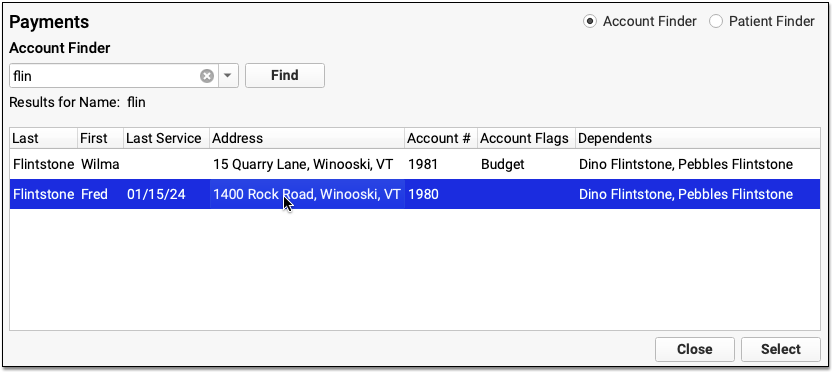 Next, scroll down to the Account Notes component. It appears underneath Account Demographics.
Click "New Note" to create a new note.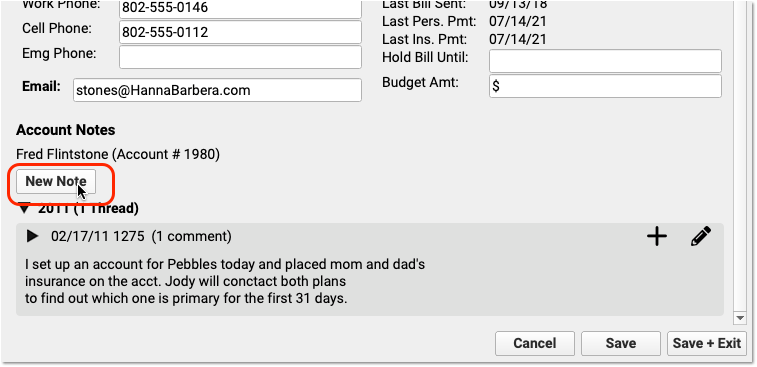 Click the checkbox to save your note.
If you want to add something to your note later, click the pencil icon to edit a note.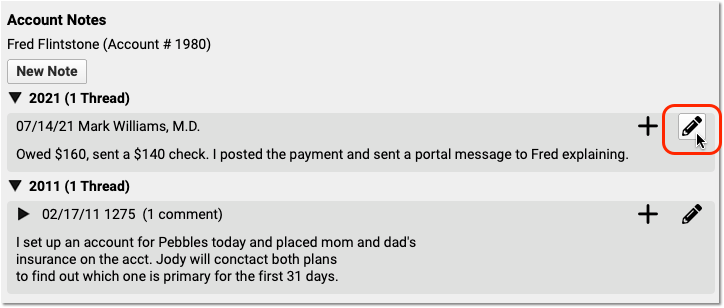 Do you have follow-up information about an existing note? Click the plus symbol (+) to add a follow-up note to an existing note.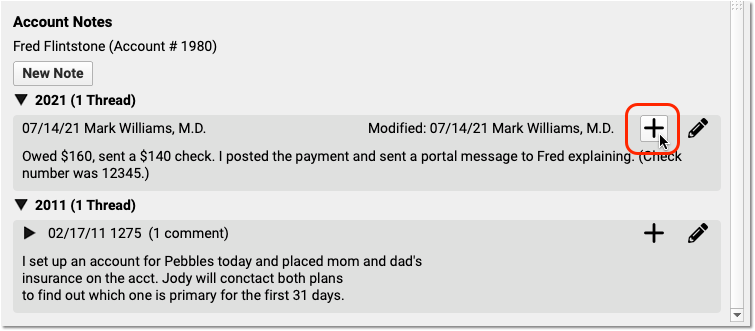 You can create multiple follow-up notes to track a billing issue as it continues.
Account Notes in PCC EHR vs. Partner: Your practice can review and edit Account Notes in the Payments tool in PCC EHR or in the Partner Practice Management system. To learn more, read the Structured Notes Screens help article.