Review a Printed Bill in oops
You can view a digital copy of a personal bill in the Correct Mistakes (oops) program.
Run oops for the Account
Run oops from the Daily Operations window or from the Correct Mistakes function key found in many Partner programs.
Page Down and Find the Bill Entry
When Partner generates a bill for an account, a line appears in the charge history in oops. Find the bill you wish to review.
Note: No digital copy is kept for "Time of Service Bills" printed from the Checkout program.
Press [F3 — See Claim Report/Bill]

Enter the Item Number of the Bill Message, Press Enter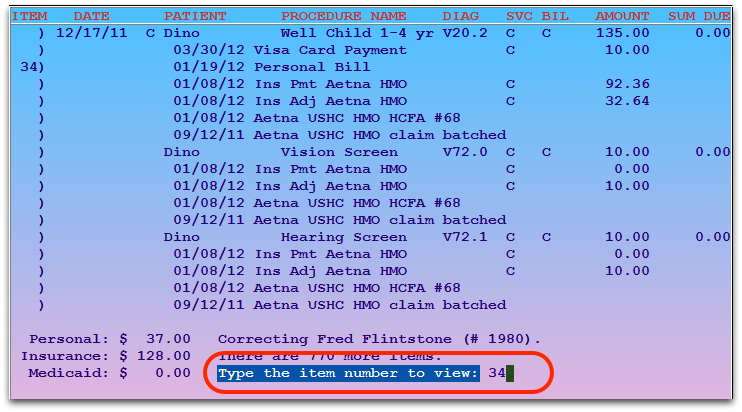 Read the Bill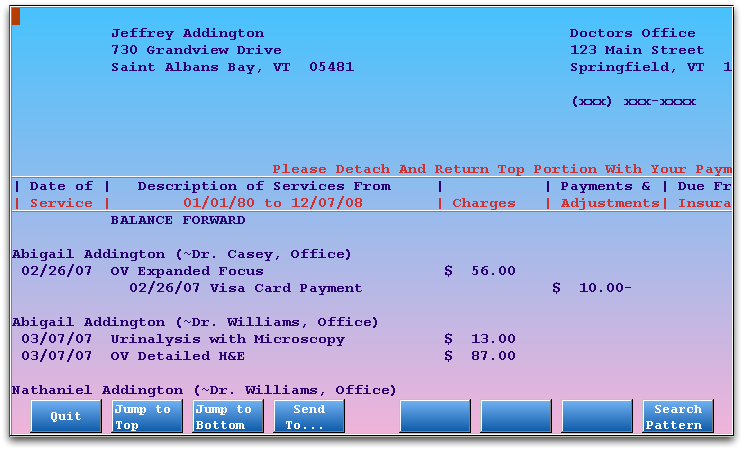 You can press Page Up or Page Down or use the function keys and arrow keys to review the bill. You can also press [F4 – Send To…] to send the bill content to a printer or an e-mail address.
Important Note: The original, printed bill may have additional formatting to alter its appearance. The text content of the digital copy, however, is identical to the original bill.