The Report Library in PCC EHR is a suite of reports designed to give you useful and meaningful access to information in the EHR. New reports are introduced with each new PCC release.
Open the Report Library
You can access the Report Library from the Reports menu in PCC EHR.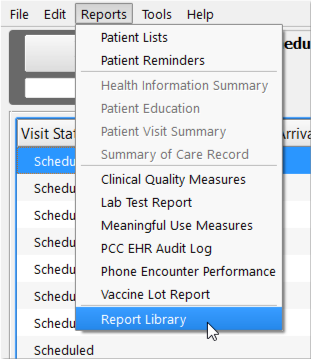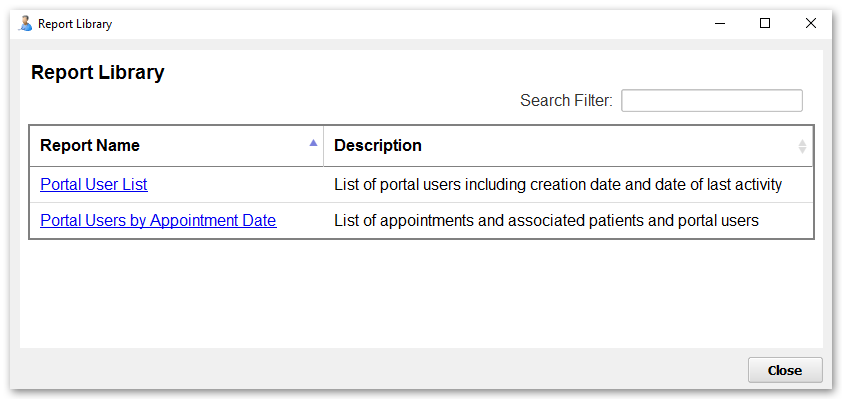 Permissions Based: Access to the Report Library is controlled by a user role permission in the User Administration tool. For more help, contact your practice's system administrator or PCC Support.
Run a Report
To run any report in the Report Library, select the report from the library: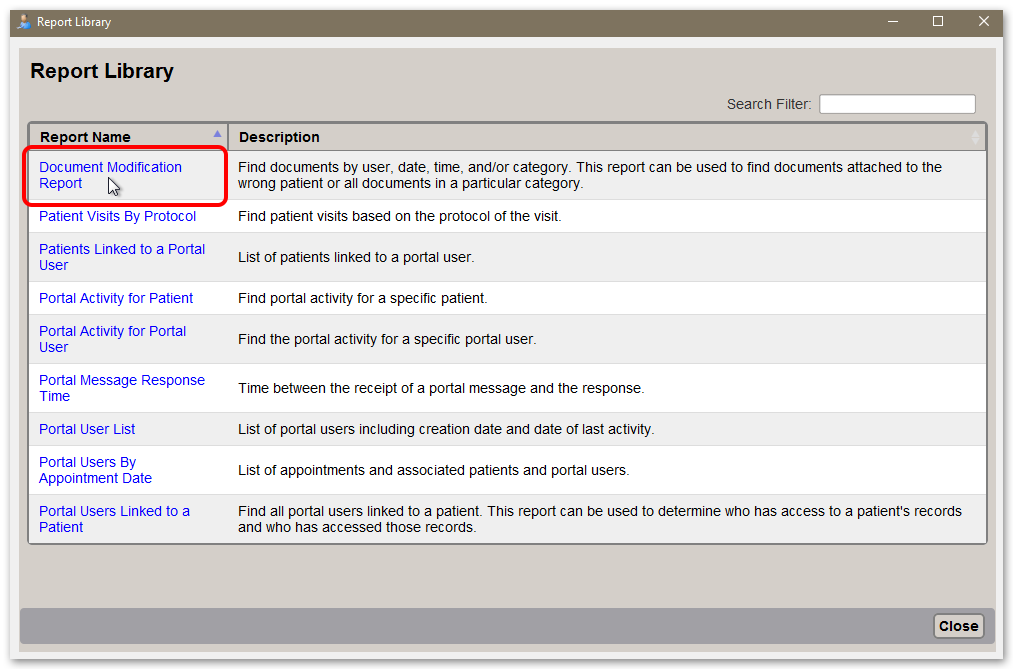 Then enter your search criteria and click Generate: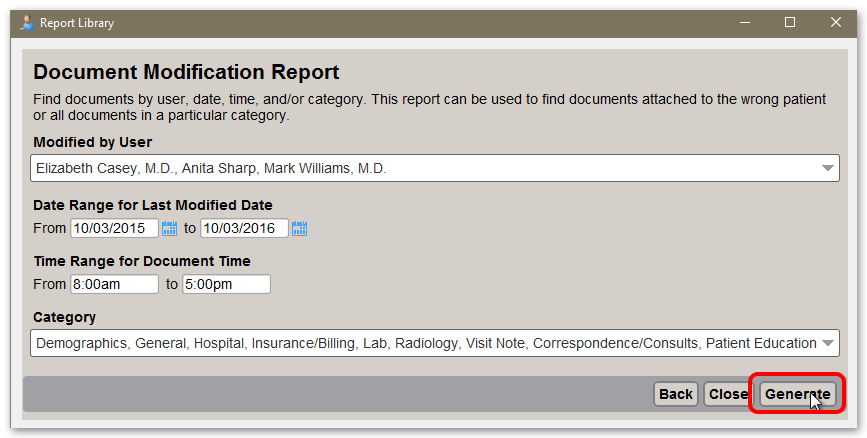 Different reports will have different criteria, and the report will remember your most recent criteria choices.
Your results will appear in tabular form.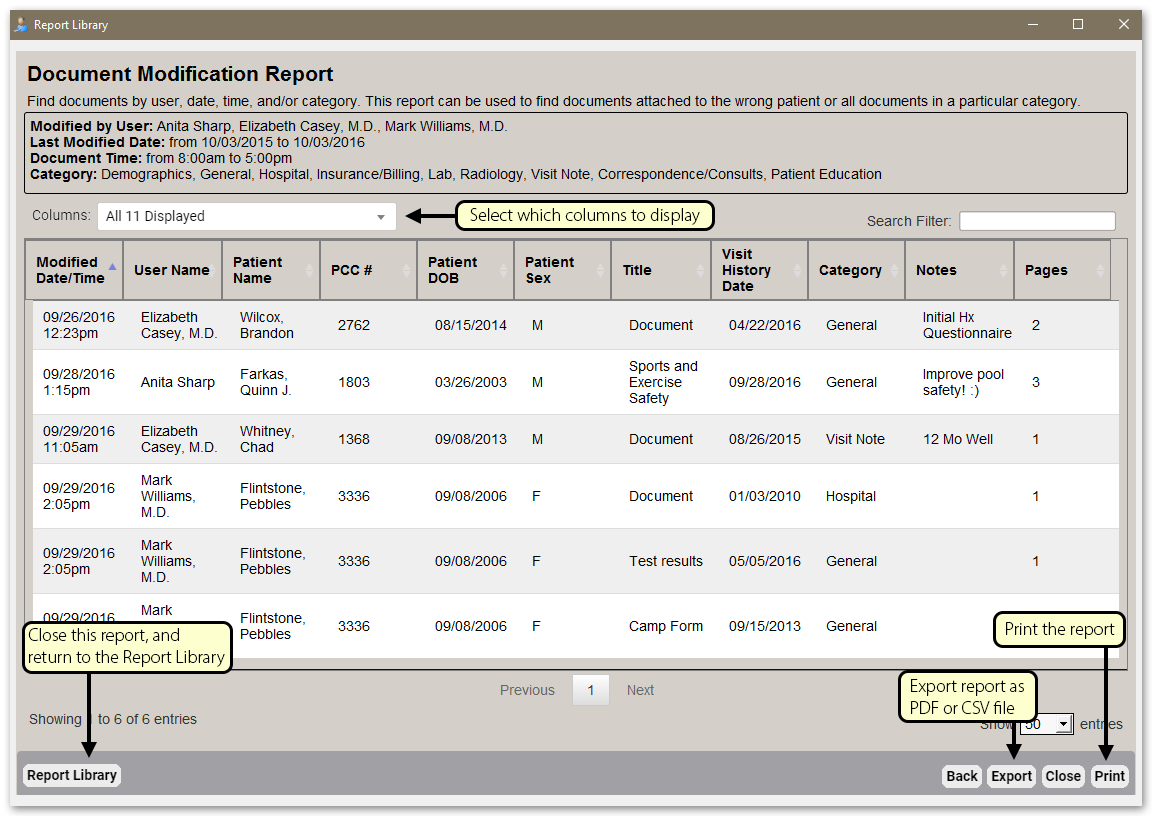 The results page has a few different sections:
Your search criteria are displayed at the top of the report
The body of the report, which contains the results of your search in tabular format.
Navigation buttons. You can close the report, go back to enter different search criteria, or export the report to a pdf or csv file.
Report Index
Below is a current list of reports available through the Report Library in PCC EHR.
Document Modification Report: Find documents by user, date, time, and/or category. This report can be used to find documents attached to the wrong patient or all documents in a particular category.
Patient Visits By Protocol: Find patient visits based on the protocol of the visit.
Patients Linked to a Portal User: List of patients linked to a portal user.
Portal Activity for Patient: Find portal activity for a specific patient.
Portal Activity for Portal User: Find the portal activity for a specific portal user.
Portal Message Response Time: Time between the receipt of a portal message and the response.
Portal User List: List of portal users including creation date and date of last activity.
Portal Users By Appointment Date: List of appointments and associated patients and portal users.
Portal Users Linked to a Patient: Find all portal users linked to a patient. This report can be used to determine who has access to a patient's records and who has accessed those records.