You can create a report of charted lab tests in PCC EHR.
When you want to create a lab test report, open the Lab Test Report in the Reports menu.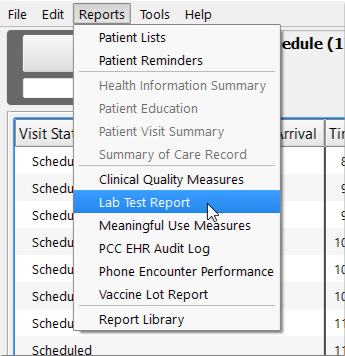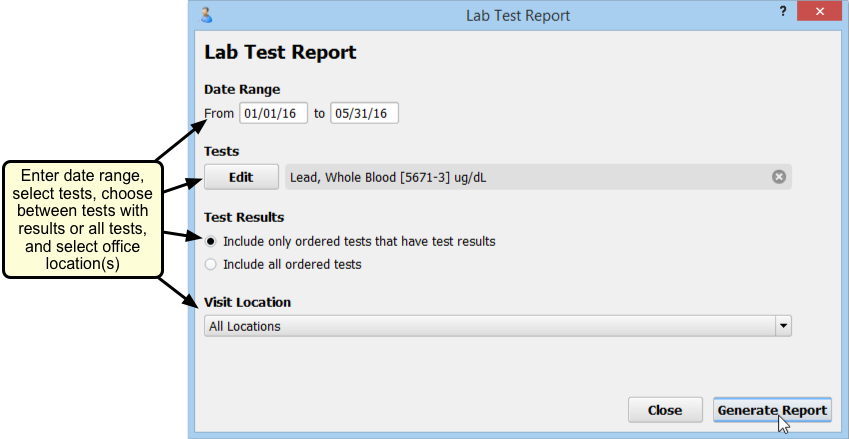 You can filter lab tests by date range, specific test(s), all tests ordered or only tests with results, and by location. Note that you can only select lab tests that you have ordered in PCC EHR at least once.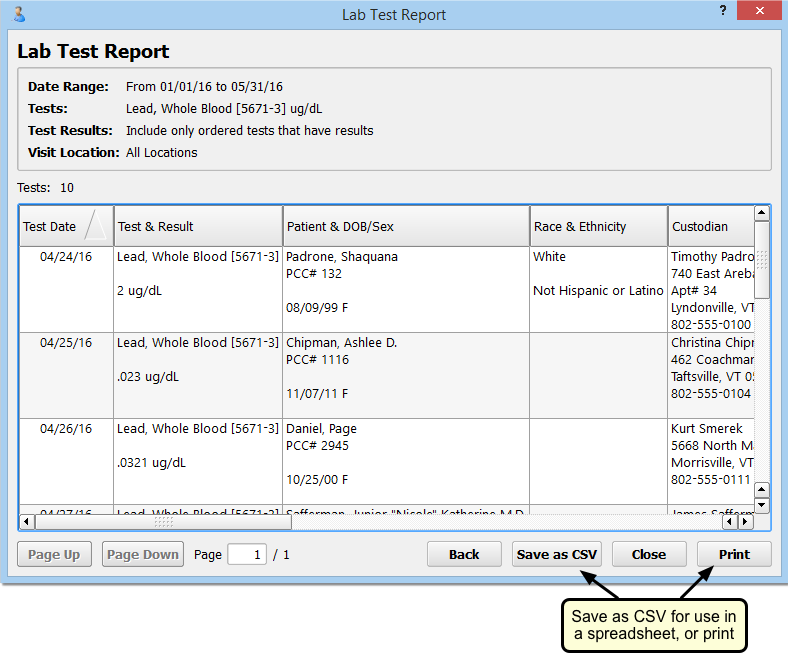 As you view results, you can scroll to the right to see complete demographic and test information. You can print or export the report for use in a spreadsheet program in order to work with data such as lead test results.
Lead Test Reports for State Submission: You can use the new Lab Test Reports feature to export information you need for lead test reporting. First, make sure your practice records lead tests using discrete lab tests. Next, run the report and select a date range and the lead tests you perform. Export the report to a CSV file and then import it into a spreadsheet program on your workstation (Excel, OpenOffice, etc.). From there, you can customize the output to match your state's requirements. For help configuring your lead tests or creating and exporting a lead test report, contact PCC Support.