Review What Was Sent to Billing
After you bill a visit in PCC EHR, you can review what was posted, return to the patient chart and review what was entered on the electronic encounter form, and use other chart tools to understand what was billed. Read the sections below to learn more.
Open the Post Charges Workflow to Review What Was Posted
After you post charges, you can still return to the Post Charges workflow. You can't edit previously posted charges, but you can see what was posted and optionally add additional items to the claim.
Click "Posted" or "New Items" on the Schedule screen to return to the Post Charges screen for an encounter your practice has already posted.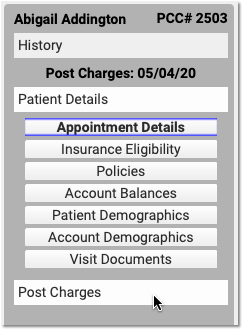 For information about the Post Charges window, read Post Charges and Check Out Patients in PCC EHR.
Review Billed Diagnoses and Procedures From the Chart Note
Follow this procedure to open a chart note and review what was billed.
Open the Patient Chart
Use the Find tool or double-click on an appointment to open a patient's chart.
Click "Visit History"
Go to the Visit History section of the chart.
Find the Visit Date You Wish to Review
Use the list at the bottom to locate and select the visit you wish to review.
Click "Edit"
Click Edit to open the chart note. It will appear along with chart navigation buttons.
Click "Billed"
Click the "Billed" button at the bottom of the chart note to open the visit's saved encounter form.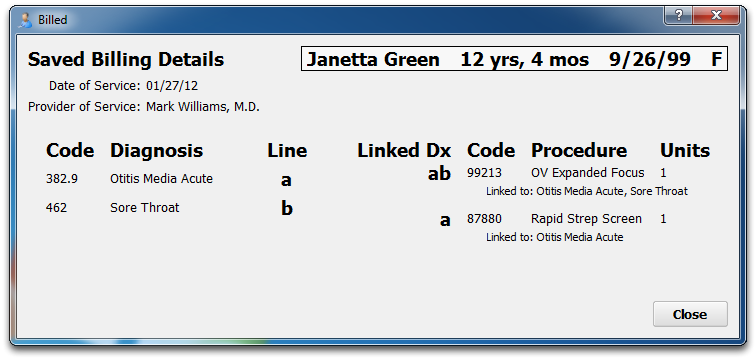 What Was Sent to Partner: PCC EHR retains a record of the procedures and diagnoses on the electronic encounter form, how they were linked, and how many units were indicated. After that information is sent to Partner, however, users may adjust that information in checkout or oops for billing and claim filing purposes. The Billed window is a static record of what was sent to Partner and does not reflect such changes.
Added After Posting: If a clinician added diagnoses or orders to the chart note after the visit was posted in Partner checkout, those items will appear in a special section on the encounter form.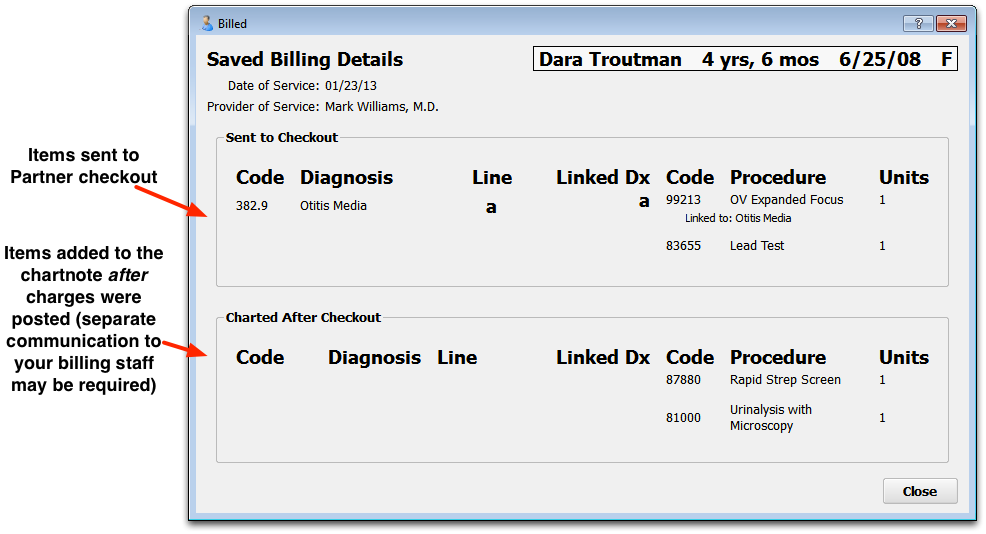 Look Up ICD-10 Codes for Patient Diagnoses
If you are filling out a form or need the ICD-10 code for a patient's diagnosis during an encounter, you can use the Diagnosis Flowsheet in a patient's chart to quickly get the codes you need.
For more information, read the Look Up ICD-10 Codes for Referrals, DME, Requisitions, and Pre-Authorizations article.