Practice Vitals Dashboard Overview
The Practice Vitals Dashboard is a tool for tracking and reporting your practice's financial and clinical health based on relative performance in a variety of areas. The dashboards provide a series of graphs along with reports and other statistical data to help you evaluate and improve your revenue, coding, clinical benchmarks, claims, and practice productivity.
With your Practice Vitals Dashboard, you can:
See a quick overview of your practice's current financial and clinical indicators
Drill down on any indicator for a detailed trend analysis
Compare your financial and clinical data to national and regional pediatric benchmarks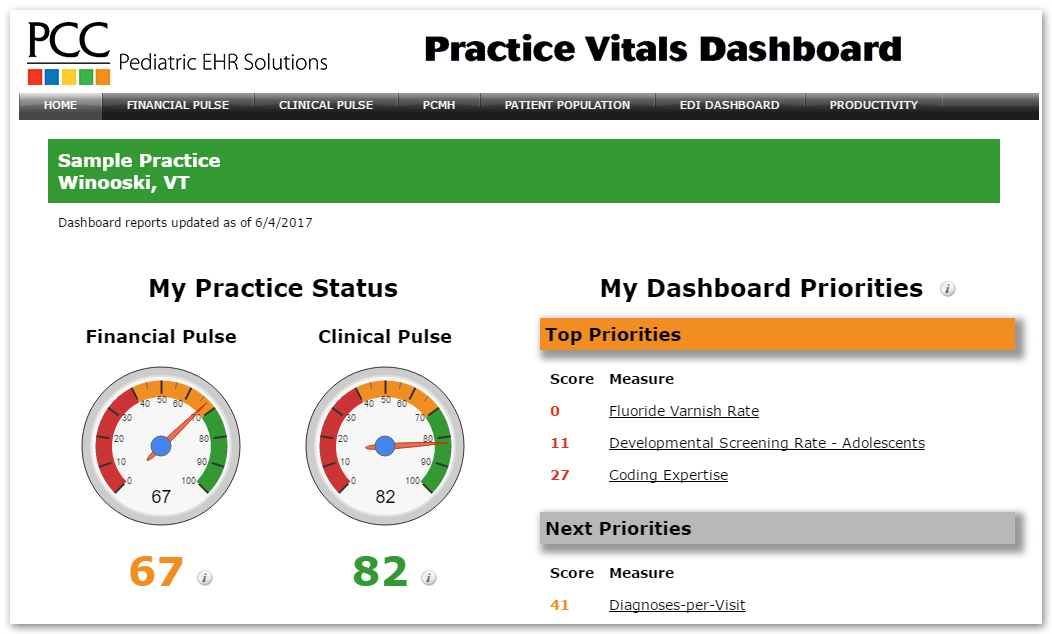 PCC's Practice Vitals Dashboard is available to all PCC clients.
Visit dashboard.pcc.com to get started. Read the articles in this section to learn more.