Configure the Appointment Book
Read the sections below to learn how to configure the Appointment Book in PCC EHR.
Indicate the Scheduling Providers at Your Practice
Once the Appointment Book is in use by your practice, you need to indicate which users can be scheduled for appointments.
This is done through the User Administration tool.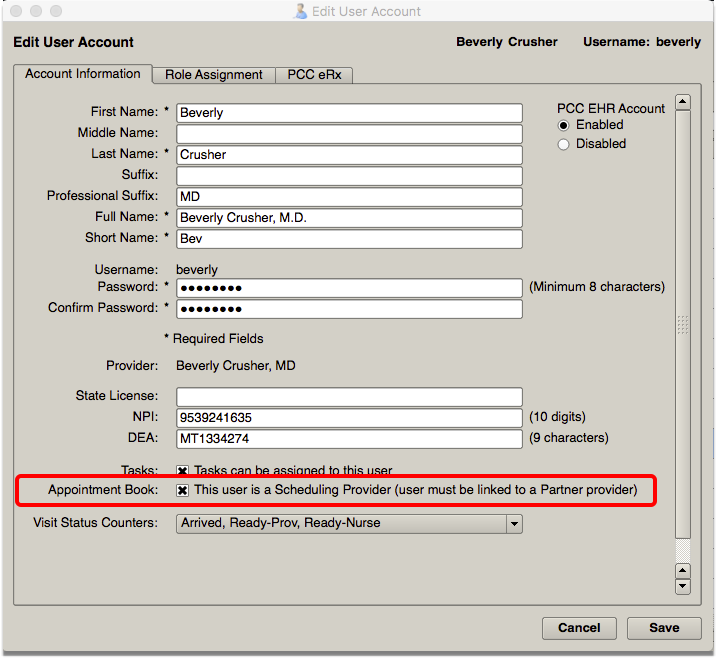 Configure Provider Hours and Manage Their Calendar
The Provider Hours configuration tool is used to configure a provider's scheduling availability.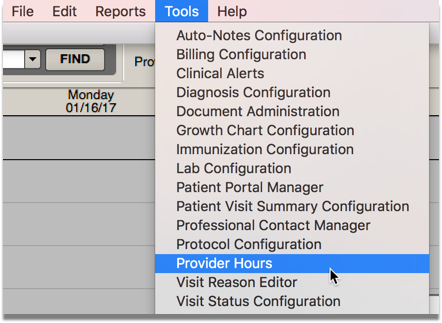 On the first tab, you can quickly review a provider's schedule. By default, their regular hours for the day appear.
Set Provider Hours for a Single Day
Double-click on any day to make changes to the provider's working hours for that day. You can choose to use the provider's regular hours, enter start and end times to configure custom hours for the day, or mark the provider as off for the day.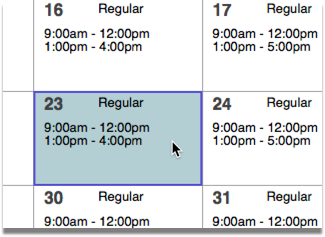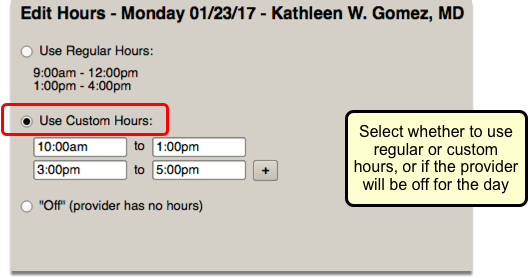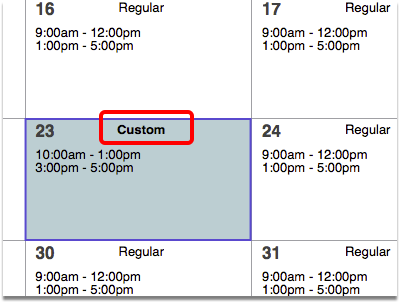 Set Default Provider Hours
On the second tab, you can set each provider's usual in and out times. These are the default hours that display on the calendar.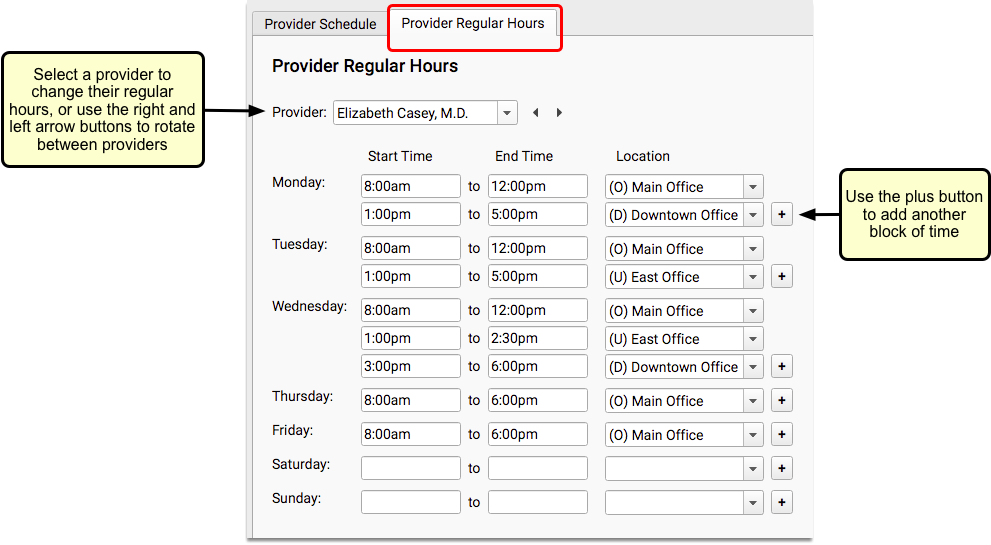 You can enter multiple start and end times to account for breaks or hospital rounds, and create as complex a daily schedule as the provider needs.
What About Blocking for a Meeting?: You can set custom hours for any date in the Provider Hours tool, but you can also place a custom block right on the schedule to block off an hour, an afternoon, or an entire day.
Set Visit Duration by Visit Reason and Provider
Use the Visit Reason Editor to create visit reasons, set visit reason durations, and choose your practice's default visit reason.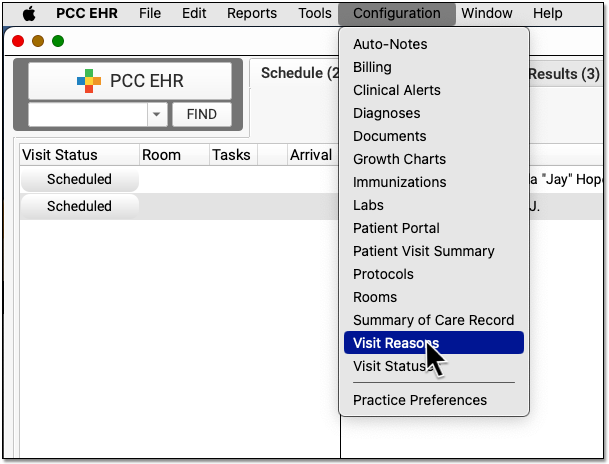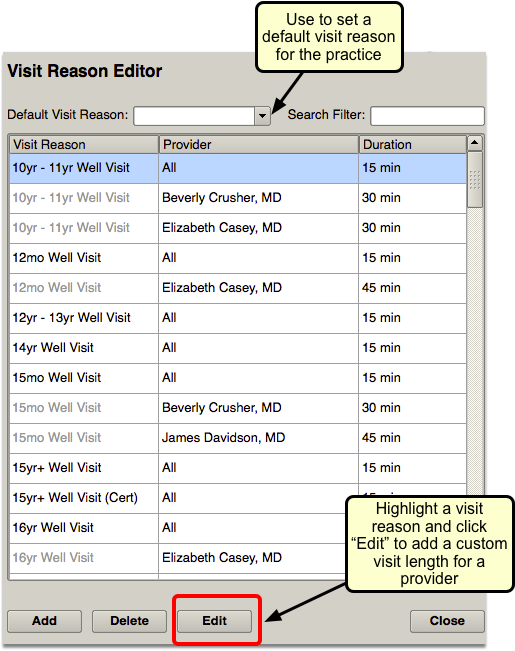 Use the pull-down menu at the top of the screen to pick a default visit reason.
Edit any visit reason to change its name, define its default duration, or set custom durations for each provider, in 5-minute increments.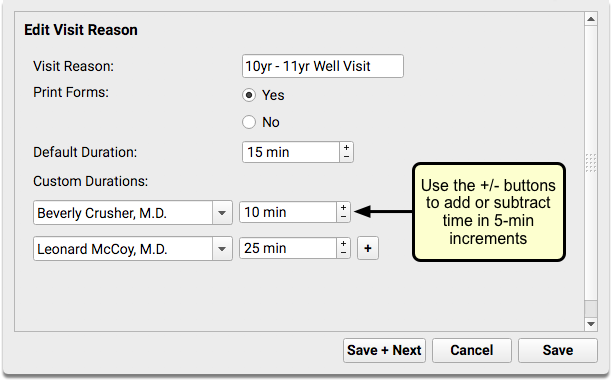 Search Filter
The Visit Reason Editor screen has a search filter that will help you find a visit reason or a provider quickly.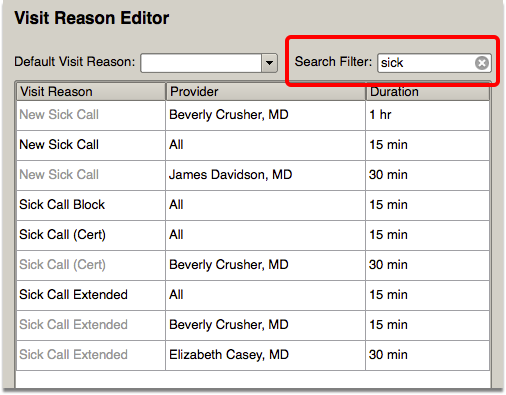 Short Appointment Lengths
As you design your schedule, remember that short appointments will all begin at the same start time in a single time slot. For example, if you use the default 15-minute Appointment Book time grid, you could schedule up to three separate 5-minute appointments, all set to begin at the same time.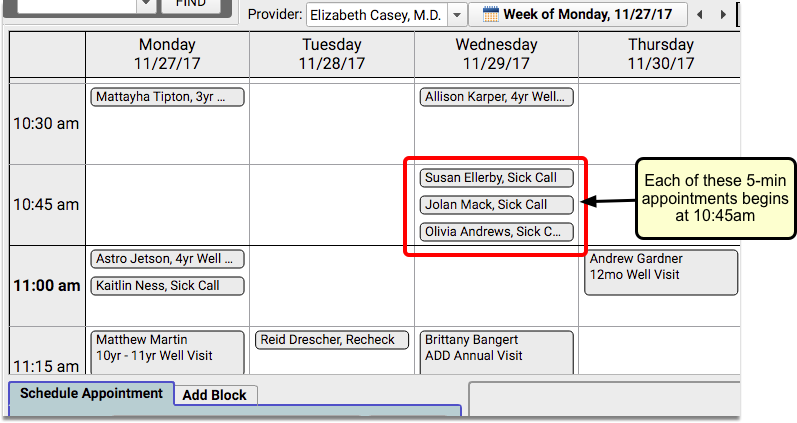 Choose the Appointment Book Display Unit for Your Practice
Your practice can configure your Appointment Book display grid in time units that work best for your office.
You can choose from time slots of 10, 15, 20 or 30 minutes.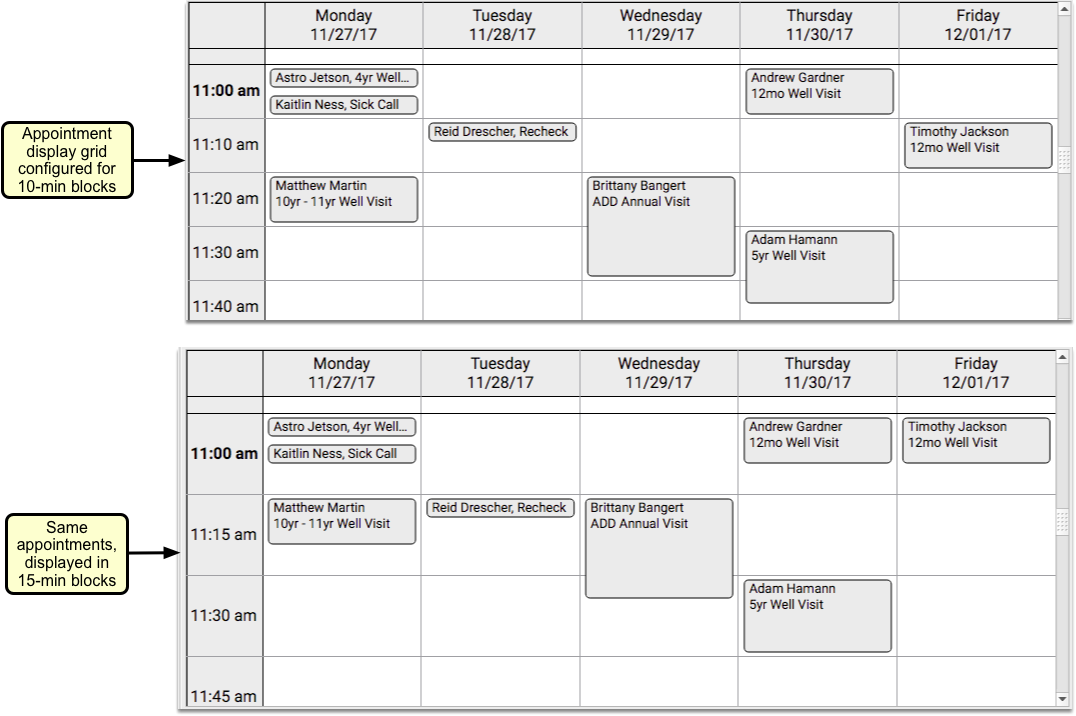 The Appointment Book's time unit determines the start times of your appointments. For example, if you use a 20 minute unit, all of your appointments in the 9:00 hour would begin at 9:00, 9:20, or 9:40.
Contact PCC Support to configure your Appointment Book scheduling grid.