PCC EHR has an Emergency Access mode which allows specified users to have access to features that would otherwise be locked. You can set who should have Emergency Access permission by granting the permission to any user role in the User Administration tool.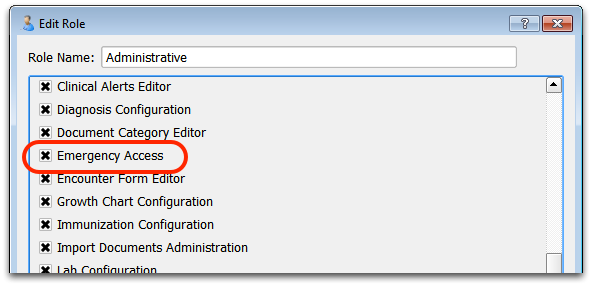 Any user with that role will be able to override their normal user permissions by using the "Emergency Access" option under the File menu.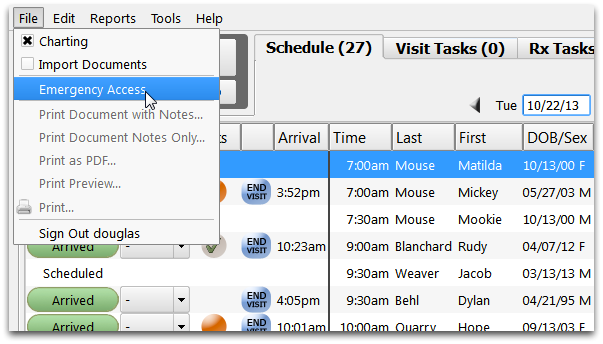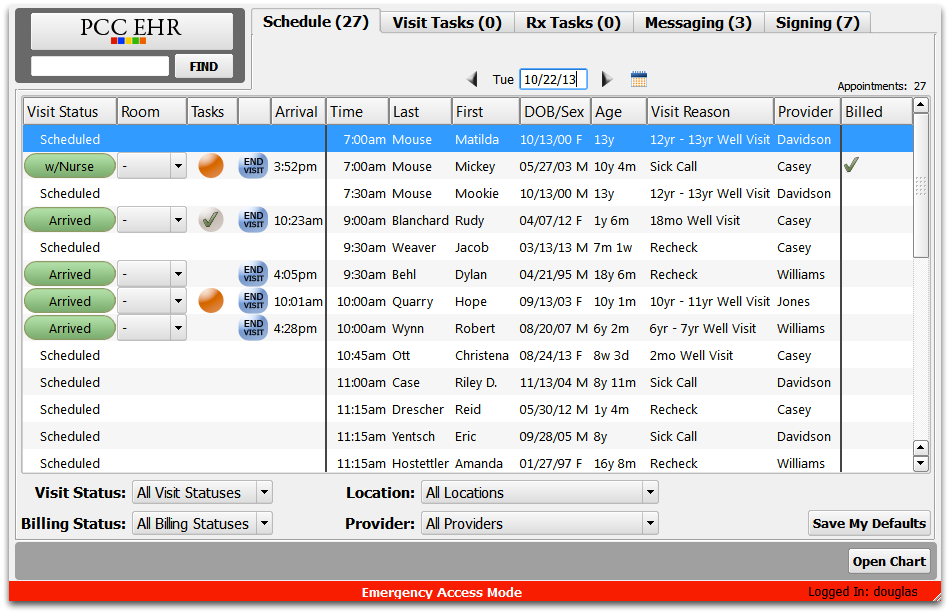 While in Emergency Access mode, the user will have access to all PCC EHR settings and permissions. All activity will be logged.