Update PCC EHR on Your Computer
If the PCC EHR client software on your PC, Macintosh, or Linux device is not up to date, the login window will tell you.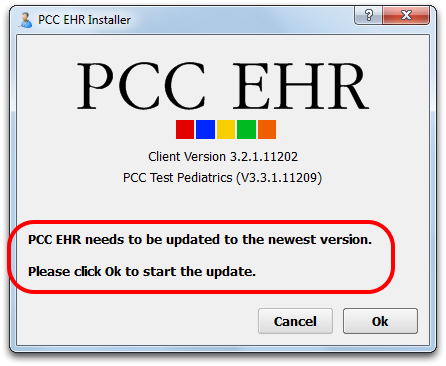 Click "Ok" to download and begin the update.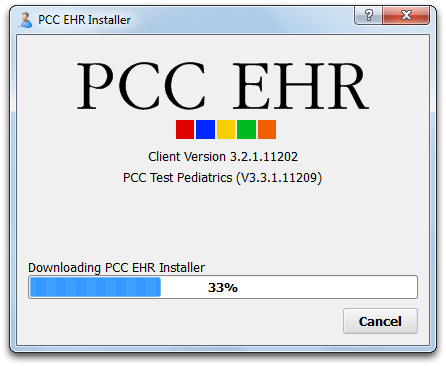 The installer will launch automatically. The installer looks different on different computers, but in each case you can simply click "Next" or "Continue" to step through the process.
The Windows 7 setup application looks like this: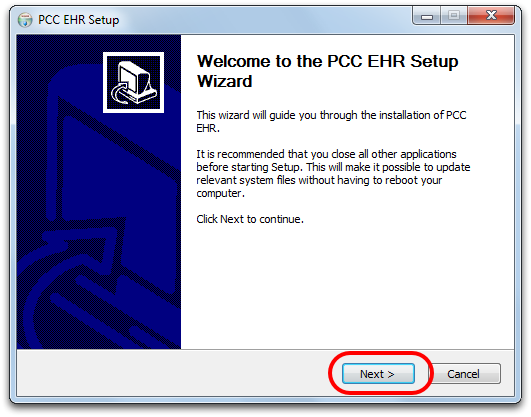 The Macintosh setup application looks like this: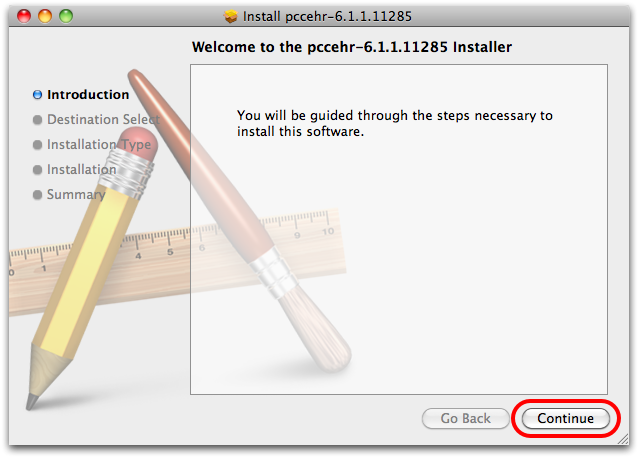 Manual Updates
You can also perform a manual update. Download an installer using one of the following links:
On both Windows and Linux operating systems, you can also run an update application: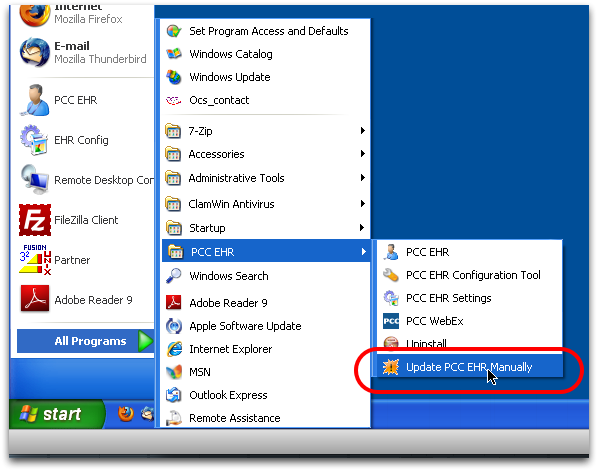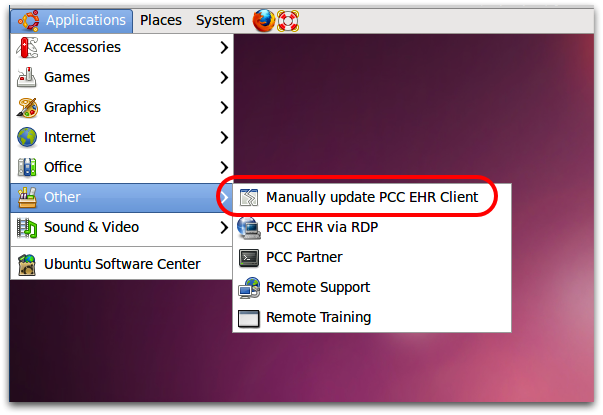 The update applications download the latest version of PCC EHR. Your computer may prompt you for an administrative password.
Read Install and Configure PCC EHR on a New Computer to learn more.