A Pediatric Practice Hardware Map
Here is a typical hardware and network layout for a PCC office. Your practice may have different equipment or a different configuration, but the image below identifies how a PCC Support technician works with your local IT vendor to arrange the PCC Server, network, and firewall equipment in a pediatric practice.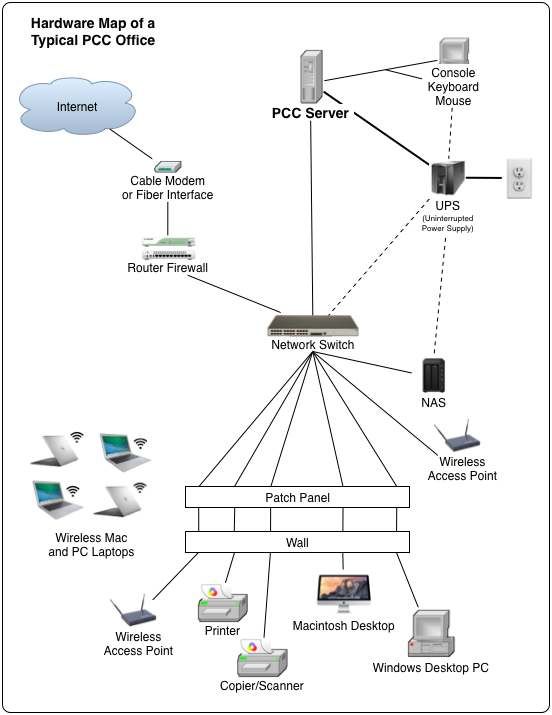 A Remote Office Hardware Map
Your practice may have one or more remote office locations. PCC can design a custom network configuration for your remote connection needs. This image depicts a typical remote office hardware map.