Your Financial and Clinical Pulse Scores in the Dashboard
The Financial and Clinical Pulse pages in your Practice Vitals Dashboard display a detailed explanation of your practice's overall health. The colored gauge on the front page gives you an at-a-glance idea of how your practice is doing compared to national metrics.
Click on the Financial or Clinical Pulse navigation links to view a Pulse page.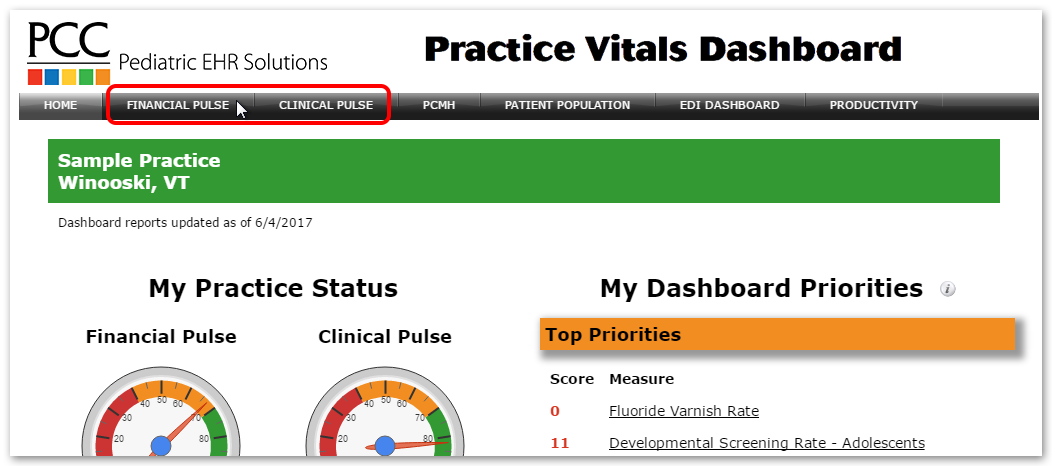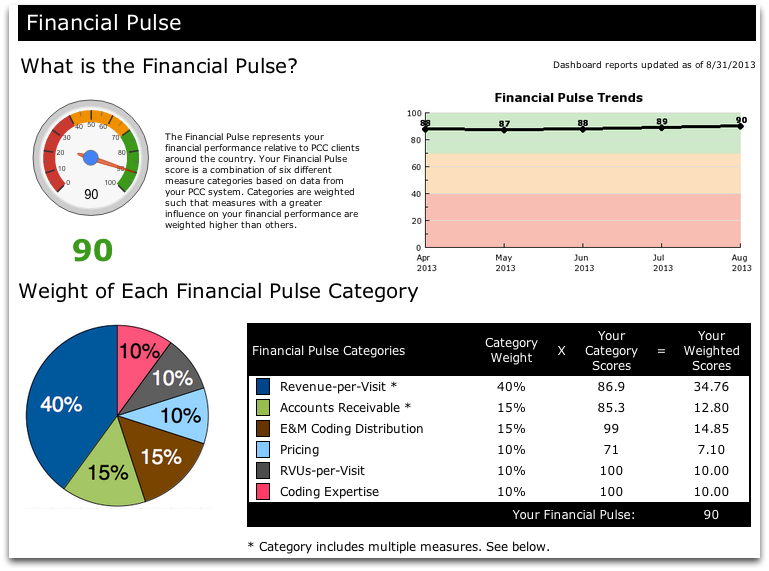 Your pulse scores provide a quick summary of your practice's health in a number of key areas. On the Financial and Clinical Pulse pages, you can see an explanation of the different components that make up the Financial and Clinical Pulse scores. You can follow links to each of the metrics involved.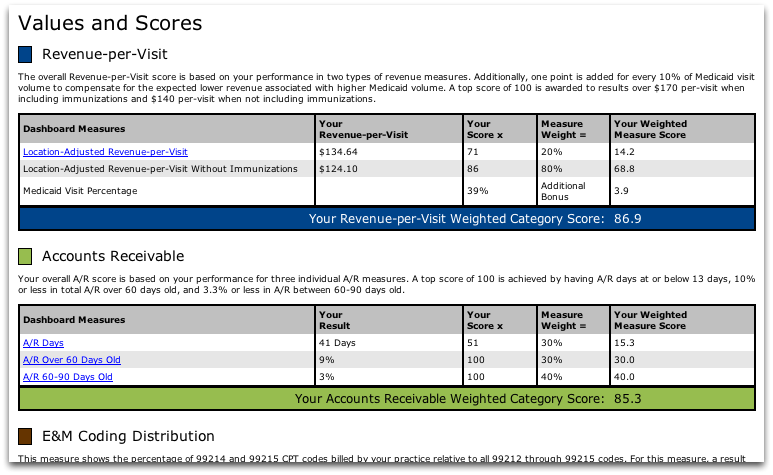 The descriptions and comparison measures are a great launching point for evaluating your practice's performance and planning for the future. For example, you can review the different Immunization measures that make up your practice's Clinical Pulse score: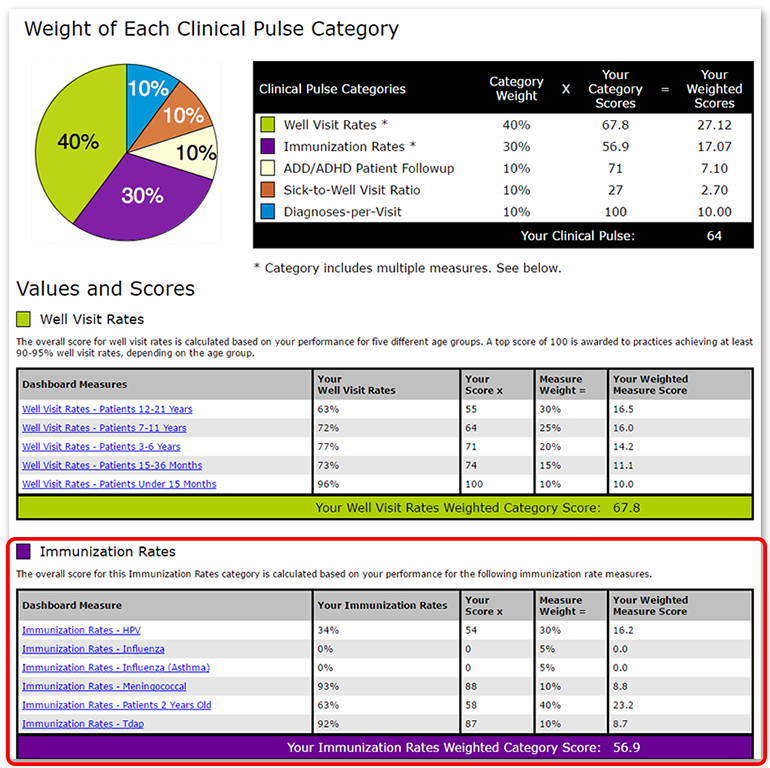 You can then select one of the measures to learn more and drill down to more specific information. For example, the "Immunization Rates – Patients 2 Years Old" measure provides overall guidance and a detailed breakdown of vaccination rates for patients up to two years old, a vital age range for vaccination.