Assign a Billing Provider in oops
You may need to assign a billing provider to a charge or a visit after it has been posted. You can change the billing provider for a previously-posted charge on the Visit Status screen in the Correct Mistakes (oops) program.
Run oops and Find the Account
You can run oops from the Billing Functions window, other Partner windows, or from within several Partner billing programs. You can also type oops at a command prompt.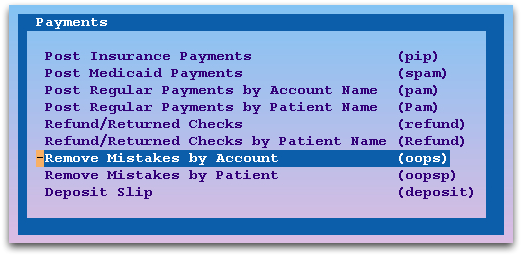 Locate the Charges
Press Page Down to scroll through the charges and locate those that need a different billing provider.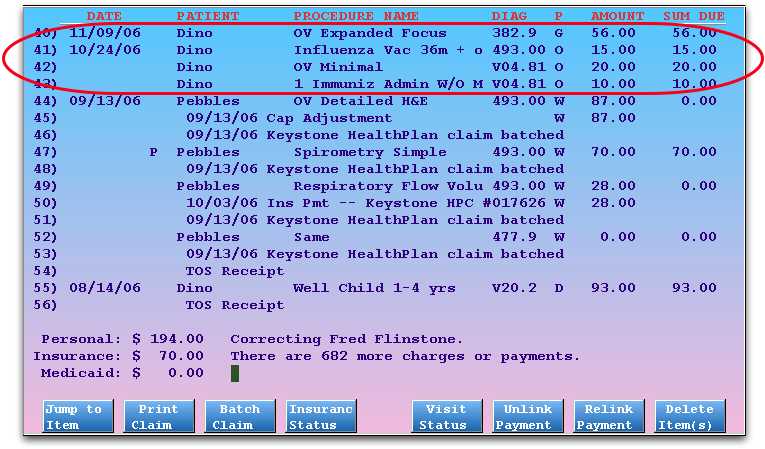 Press F5 – Visit Status and Enter the Charge Numbers
Press F5, enter the numbers next to the charges you need to change, and press Enter.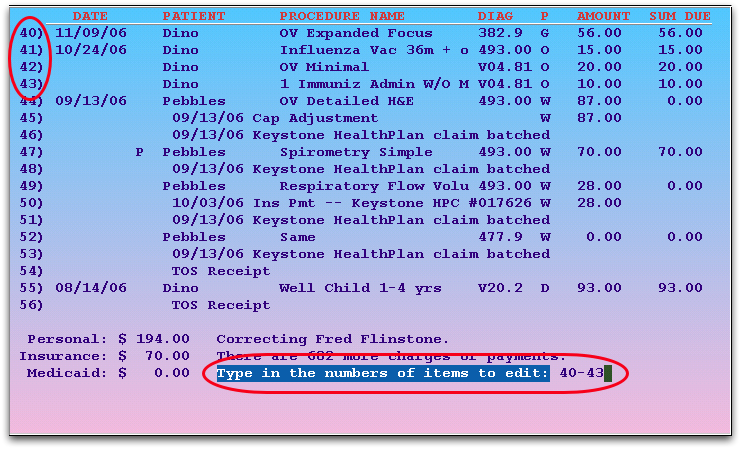 Select a New Billing Provider for Each Charge
In the fields provided, select a new billing provider. Use the asterisk (*) to choose from a list of providers.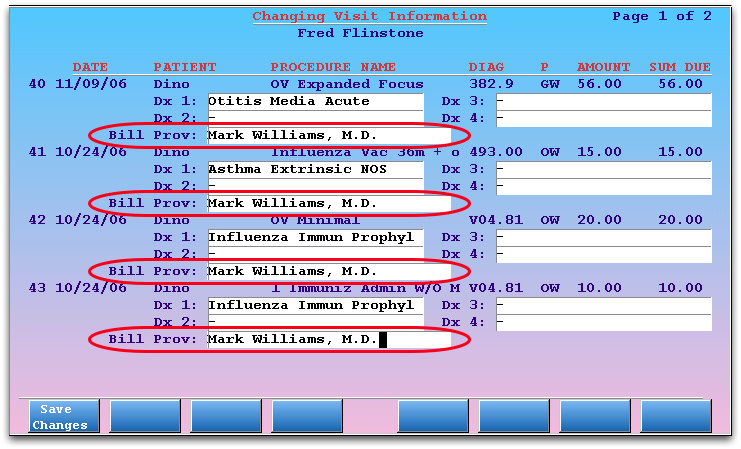 Press
As soon as you press F1, the new billing provider will be assigned to the charges. You do not need to rebatch the claim. When a claim is generated for the selected charges, it will show both the provider of service and the new billing provider.