Add Age-Appropriate Immunizations to a Chart Note Protocol
Follow the steps below to use the Protocol Configuration tool to add your practice's age-specific immunizations to your Well Child chart note protocols.
Protocol Builder Example: This procedure demonstrates the Protocol Builder, PCC EHR's tool for editing your practice's custom chart notes. You can use the steps below to make other changes to a chart note protocol. For more information, read the other Protocol Configuration Tool help articles. Contact PCC Support for help or suggestions.
Open the Protocol Configuration Tool
Click on the Configuration menu and select "Protocols".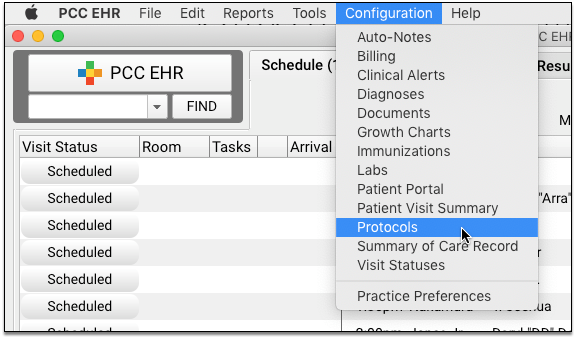 For more information, read Open the Protocol Configuration Tool.
Click "Protocol Builder"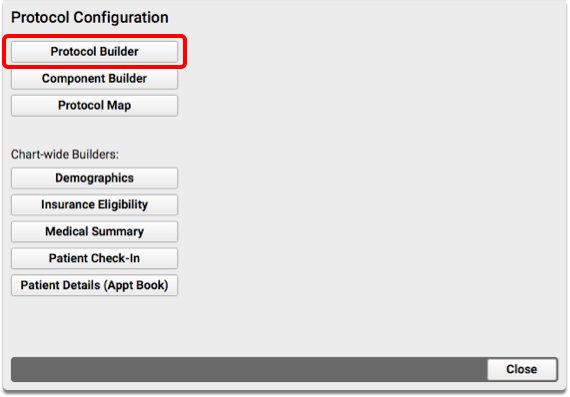 Select a Well Child Visit Protocol
From your practice's list of chart note protocols, select the first one that could be used for a patient who might receive immunizations. Double-click to edit it.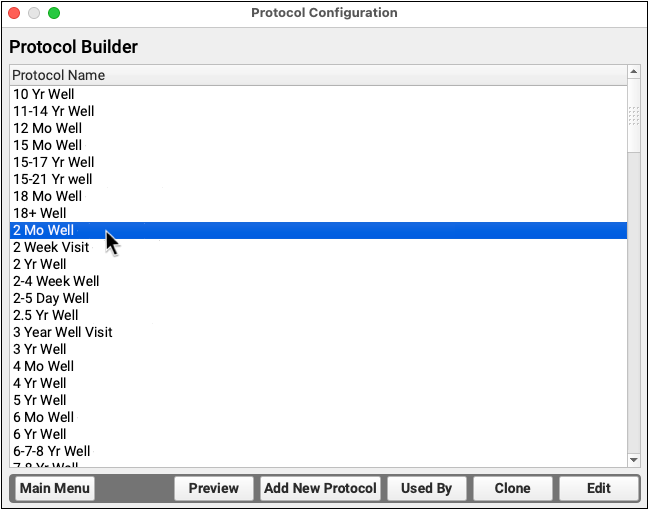 You could start with the earliest Well Child visits and work through all of them. You may want to add common "catch up" immunizations to your protocols for later Well Visits, and not just add those that fit the normal immunization schedule.
Preview a Protocol: You can click "Preview" or "Used By" to study the protocol you have selected. For more information, read Protocol Builder Reference.
Select and Edit the "Immunizations" Component
Find the Immunizations component on the list of components. Double-click on it or select it and then click "Edit".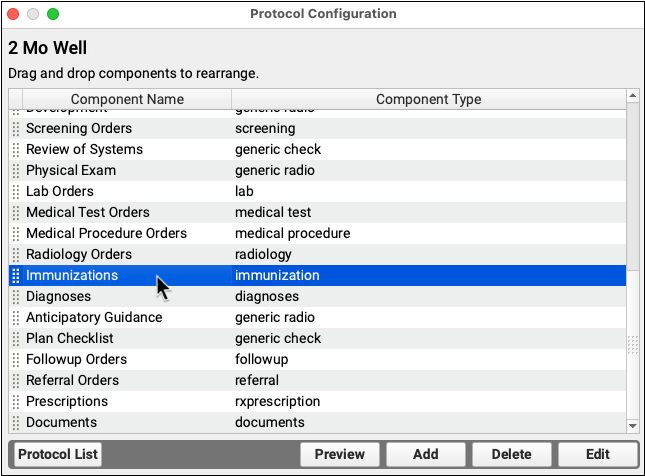 If the Immunizations component is not on the chart note protocol, you can click "Add" to add it.
Add the Age-Appropriate Immunizations or Catch-Up Immunizations a Clinician Might Order During This Visit
Click "Add Items" to select specific immunizations that will appear by default on this chart note.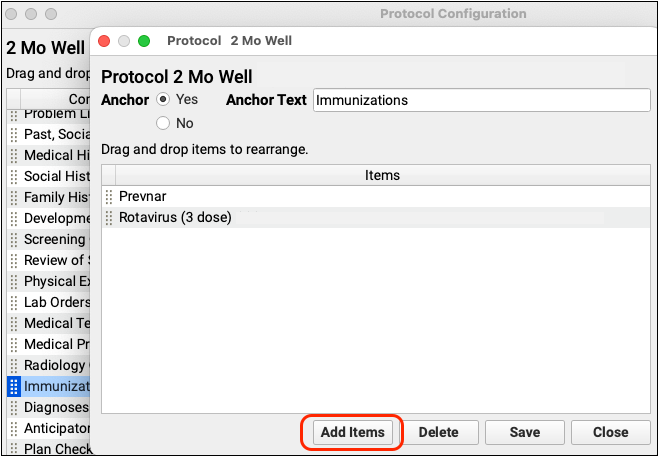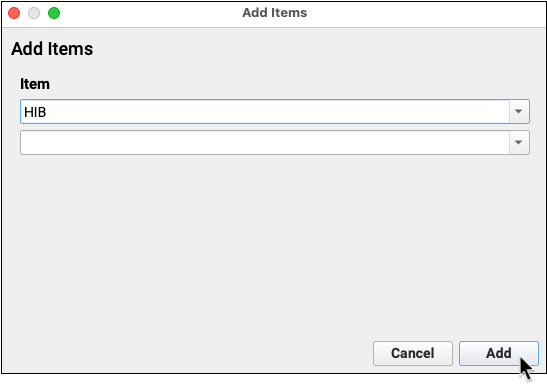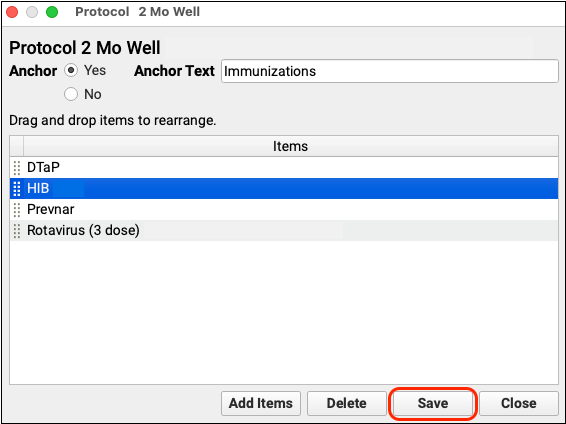 Use the drop-down menus to select the immunization(s), and click "Add". Click "Save" when you are finished.
Edit Available Immunizations or Add Combination Vaccines?: The list of available immunizations in PCC EHR comes from the Immunization and Disease table in the Table Editor (ted) in Partner, which in turn relies on the Procedures table. Contact PCC Support for help editing immunizations or adding new combination vaccines.
Repeat the Above Steps for Each Chart Note Protocol
Repeat the above steps for each chart note protocol that may be used with a patient who could require immunizations.