You can mark any order, such as a lab or medical procedure, to indicate that a signature is required. You may do this for actual signing purposes, or simply to indicate that a clinician needs to review some aspect of the order.
Later, a clinician can find the order on the Signing queue, review details, add notes, create follow up tasks, and sign the order.
What Orders Appear on the Signing Queue?
Click "Edit" next to any order to review whether it requires a signature. You can do this on the chart note itself, or in an Edit Orders dialog from the Schedule or the Visit Tasks queue.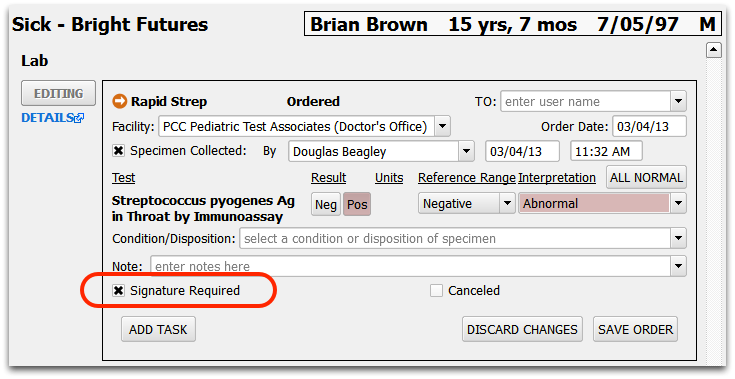 Click on "Signature Required" to change the status. PCC EHR will remember whether you require a signature for each type of order, and set the value for you the next time you create the same kind of order.
E-Labs Always Require a Signature: Physicians use the Signing queue to review incoming lab results that were sent directly from a lab vendor to PCC EHR. Therefore e-lab results always require a signature.
Review Orders on the Signing Queue
Orders that require a signature appear on the Signing queue.

Double-click on any item to review details, add notes, and sign it.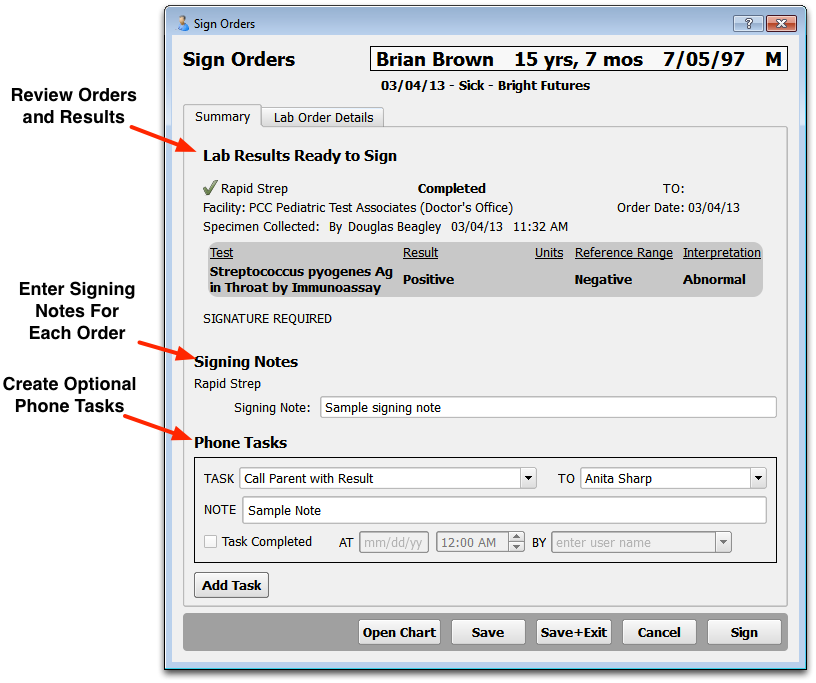 On the Sign Orders window, a clinician can:
review results,
enter a signing note for each lab order,
click "Open Chart" to review the patient's entire record,
create an Order Follow-up phone task
When the clinician finishes taking action on the order, they can save and exit without signing the orders, or they can click Sign to finish their work.
Signing Permissions: Only users with "Signing" access permissions may sign charts, documents, or other items.
Complete Order Follow-up Tasks
If a physician creates a task on an order in the Sign Orders window, the nurse or other clinician will find it on the Messaging queue along with phone notes and other messages. They can double-click to open up the Order Follow-Up task.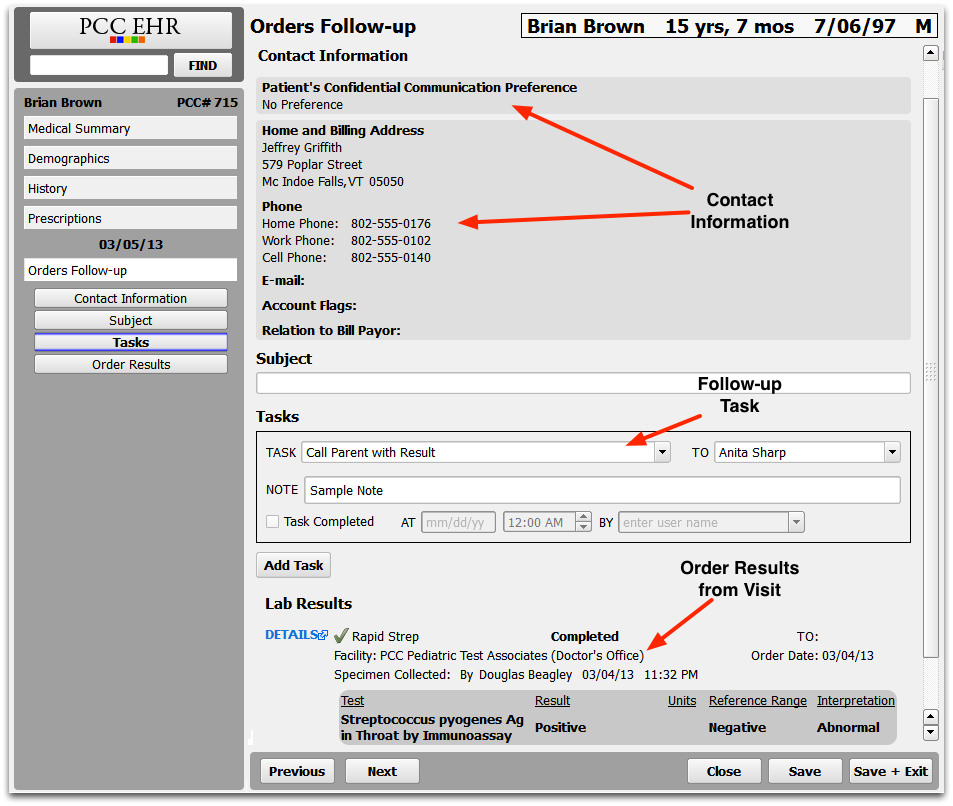 Just like phone notes, an Orders Follow-up note is a customizable ribbon. By default, it contains the lab test results and all the information needed to call the patient or family, discuss the results, or perform other actions related to the order.
Order Follow-up notes also appear in the patient's Visit History, for later review.