Chart with Answer Memory, Last Answer, and Your Custom Auto-Notes
PCC EHR has several unique tools that help you enter notes on a chart faster. This help article lists those features and includes procedures and links for configuring them.
Historic Answer Memory: PCC EHR remembers the answers that you type into a chart note and then supplies a list of previous common answers. This is sometimes called "Historic Answers". You can configure whether fields should filter remembered answers by patient or by provider.

Last Answer: PCC EHR can display the last saved answer for certain types of questions. You can turn the feature on and off for fields. When you chart, you can click "Last Answer" to enter the text into a chart note. This is typically used to view and record the patient or family's last answer to a question.

Auto-Notes: PCC EHR can store and pop into place your custom notes for recurring field on a chart note, like Review of Systems. You can configure which protocols and which items will have an auto-note, and you can assign a unique auto-note to any selection (Normal, Abnormal, etc.) for all providers at your practice or per-provider.
Watch a Video: Want to watch a video that will teach you how to use these features? CLICK HERE.
Historic Answer Memory
PCC EHR's Historic Answers, also called "Answer Memory", tracks previous answers for many fields on your chart notes. If you have a typical way of answering certain questions, or if you want to select from recent responses, the pull-down answer memory will help you chart faster.

In addition to the pull-down menu, PCC EHR often display matching answers as you begin typing.
Display Patient or Provider's Answers?: For most questions, you will want to choose from your past notes as a provider. You have a certain way of recording a diagnosis or description. In some cases, it makes more sense to filter the list to include the patient's common responses instead. You can set this filter in PCC EHR's Protocol Builder.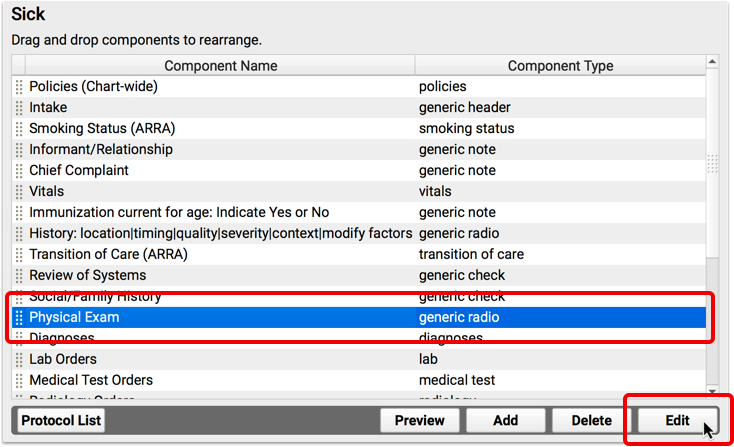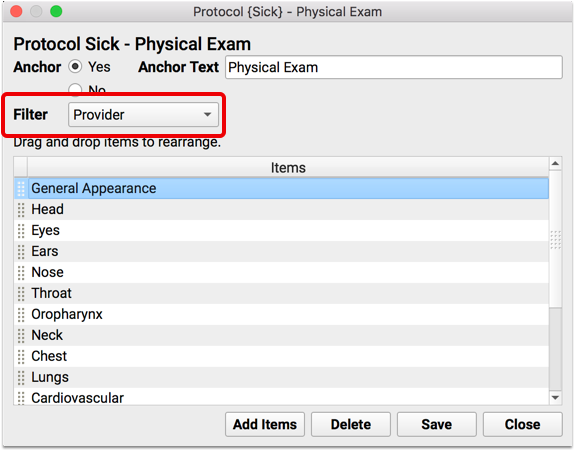 Patient's Last Saved Answer
The Last Answer feature displays the patient's most recent saved response. It also provides a single-click button to enter the last answer in today's chart note.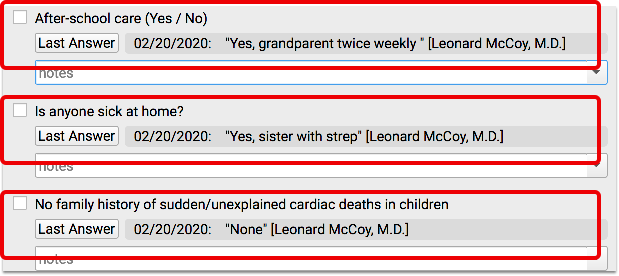 You can turn on or off the Show Last Answer feature for different components in your chart notes. Edit the component in PCC EHR's Component Builder.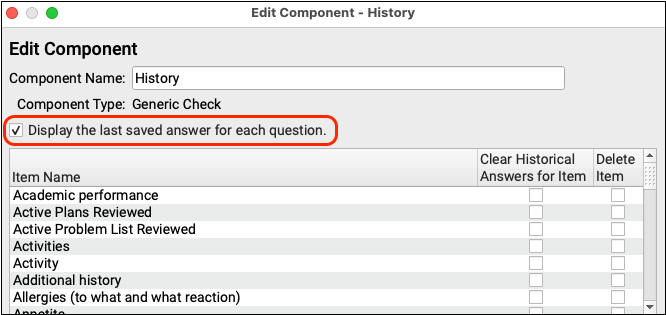 Last Answer is available for any Generic Check, Q & A, or Generic Text style component.

Last Answer is also found in pocketPCC.
Auto-Notes
PCC EHR's Auto-Notes feature can enter your default notes at the click of a button while you chart.
When you click on a radio button selection while charting, or the "Make All" option at the top of the component, PCC EHR can auto-fill the notes field with your standard note.
For example, you may have a standard note for what "Normal" means for a physical exam. After you setup Auto-Notes, clicking on "Normal" or "Make All Normal" will add your notes to the chart note automatically. You can then review and confirm or revise the note text, as needed.
Each provider, or your whole practice, can implement standard notes for each choice (i.e. NL, ABN, N/E) for each radio-button style component, for each visit protocol. Read the sections below to learn more.
The same options are available within pocketPCC.
You can learn more about how to use, create, and edit PCC EHR Auto-Notes by reading the Auto-Notes help article.