Your Partner Server is both password protected and placed behind an internet firewall to protect your patient data from the outside world. From within your office, you will need a username and a password to log in to Partner.
Follow this procedure to log in from a Windows PC:
Double-Click on AniTa or Tera-Term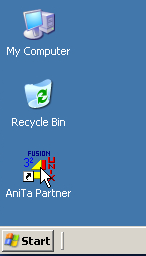 Enter Your Username and Password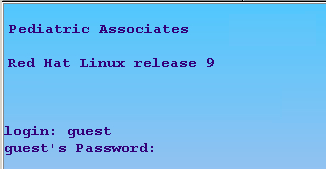 If you type the password incorrectly, you will be given another chance. If you type the username incorrectly, you may have to close the window and try again.