Review Documents for a Patient
You can review patient documents in several different ways.
Review Documents in the Documents Section of the Patient's Chart
Navigate to the Documents section of a patient chart from the History button. Here you can see a list of all patient documents, organized by category and sorted by date.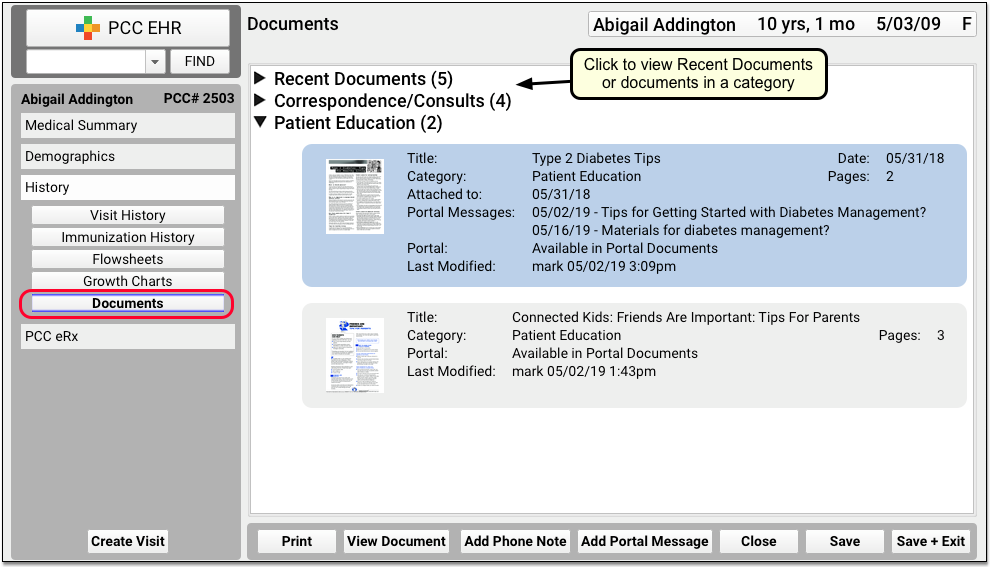 Visit the Working with Documents help article to learn more about the Documents section of the patient chart.
Access Recent Documents Quickly
The Documents section of the patient's chart includes a "Recent Documents" list, which displays the five most recent documents in a patient's chart.
You can quickly find the most recently imported or modified documents in the patient's chart. When you are hunting for a lab result, or attaching the latest handout to a patient portal message, you can grab the document you need without having to browse the categories. The Recent Documents list is also available when you attach a document as an attachment to a portal message.
Review Documents From the Patient's Encounter History
While reviewing a patient's Visit History screen, you may open any documents associated with a visit.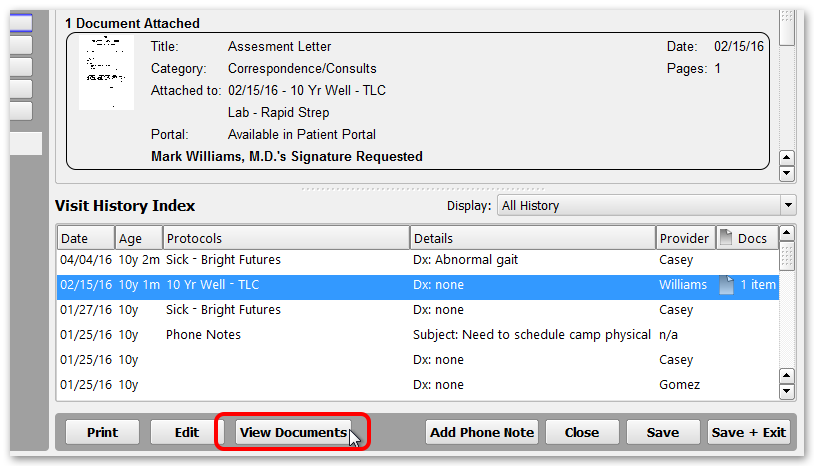 You may also see unattached documents filed for a specific date.
Review Documents on the Signing Queue
If a document requires a signature, you can review and sign it from the Signing queue.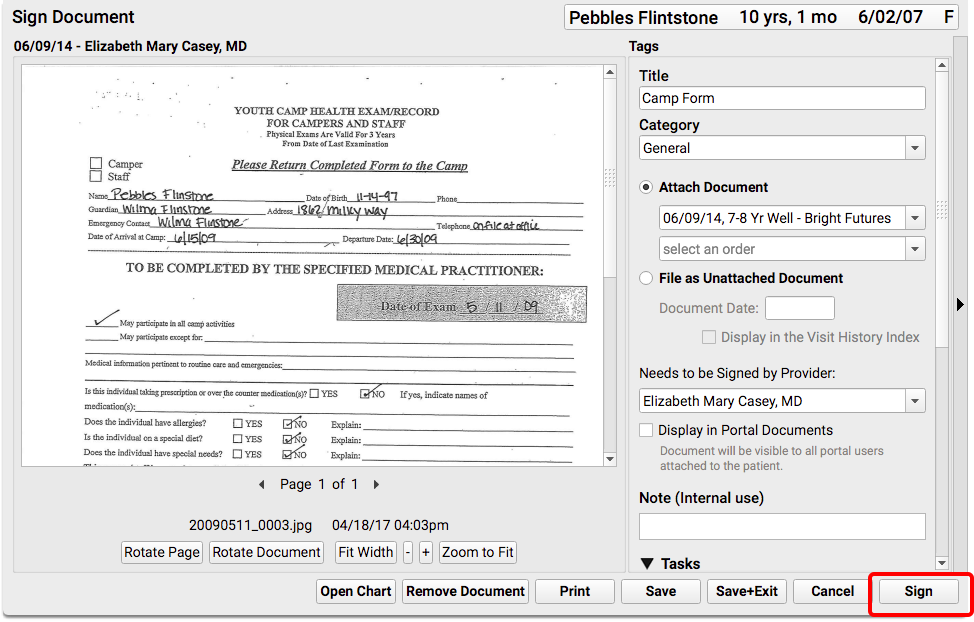 Alternatively, if a document is attached to another item that needs to be signed (such as a visit, order, or phone note), you can review the document from the signing queue while signing the other item.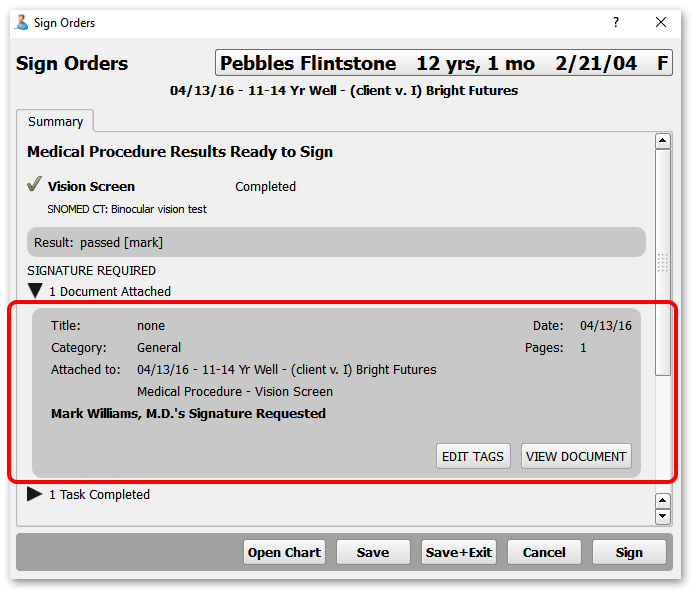 Review Documents on the Messaging Queue
If a document includes a task, you can review it and work on the task(s) from the Messaging queue.