Run the Pocket Partner Administration Tool
Follow the procedure below to open the Pocket Partner Administration tool.
Browse to the PP Admin Web Address
Run the Safari Browser on you iPod Touch or iPhone and enter the PP Admin address provided by PCC. Contact PCC Support for assistance.
Log In
Enter the PP Admin username and password to log in.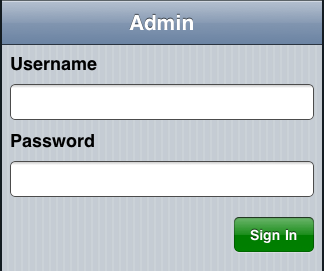 Optional: Add PP Admin to Your Home Screen
If you frequently need to administer Pocket Partner from this device, press the bookmark plus sign (+) and add PP Admin to your Home screen.
Select a Task
Choose one of the three tasks available in the PP Admin program.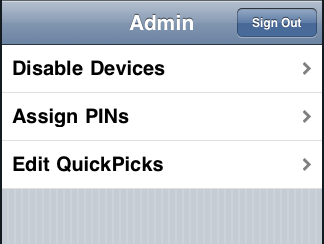 Sign Out
When finished, press the Sign Out button in the upper-right corner of the task list.