Post Insurance Payments and Compare to Allowed Amount
Once you have created a Contract Fee Schedule, added allowable amounts, and assigned the schedule to insurance plans, you can post payments in pip and compare them with to contract allowed amounts. Follow this procedure:
Run the Post Insurance Payments (pip) Program
You can run pip from the Insurance Billing window or by typing pip at a command prompt.
Review Contractual Amounts While Entering Payment
On the payment screen, the Allowed column will show the allowable amount. Review the allowed amount as you enter the amount remitted. The amounts should match.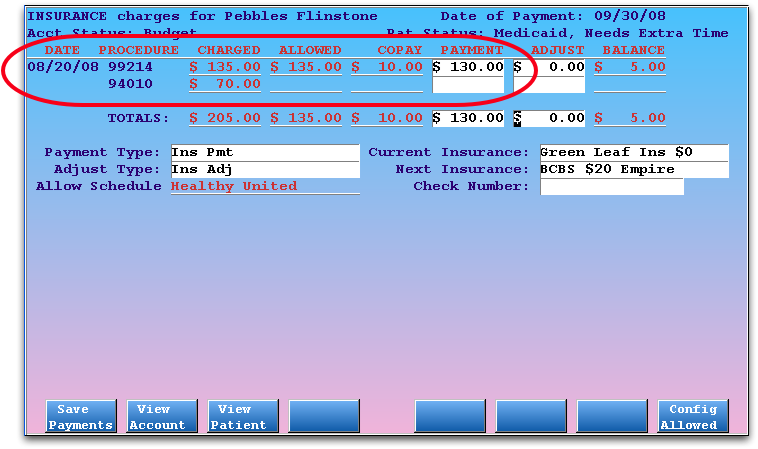 Manage Problems
If the insurance payment does not match the allowed amount, you may do several different things:
Double-check the amounts.

Press F8 – Config Allow to jump into allowedit for the chosen contract schedule and procedure code.

Or, press F12 and use the function keys in pip to research the claim and re-bill if necessary.

Or, review your contracts and contact your insurance carrier liaison.