After you have logged in to Partner, you will see the Partner Windows. These window menus can be customized for your office and for each user so they show exactly the programs you need most.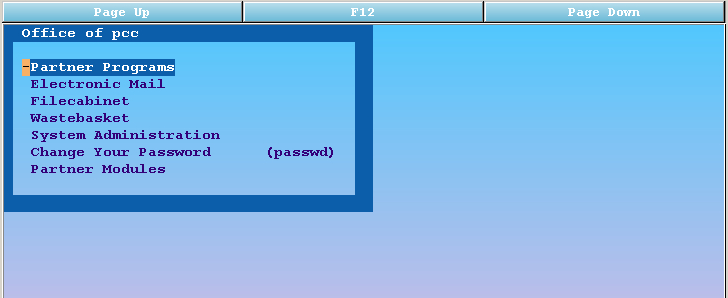 To choose an item from the menu, use the up and down arrow keys and press Enter to open your selection. If your selection is a program, it will run. If your selection is a sub-category, another window will open: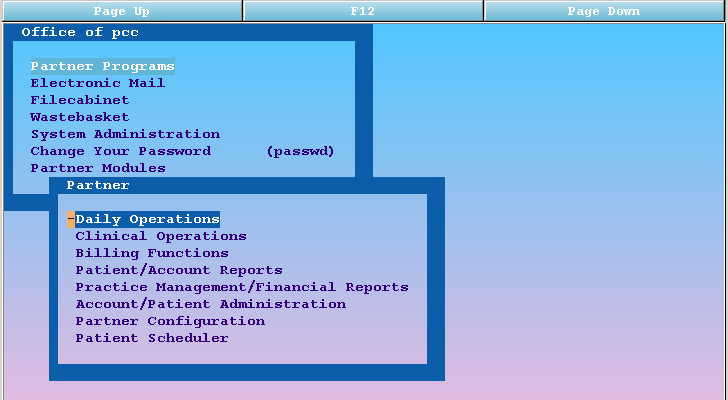 At any time, you can press F12 to go back one window. No matter what program you run in Partner, F12 is always the "Go Back" or "Quit Without Saving" key.
The Command Prompt: The Partner Windows make it easy to find and select programs. If you would rather use a prompt and type in program names, PCC can show you how to use the command prompt instead.