Function Keys in PCC Practice Management Tools
No matter what practice management program you are running, the eight buttons across the bottom of the window always correspond with F1 through F8 on your keyboard. The power of each key changes from program to program, but they are always labeled on your screen to help you understand their purpose.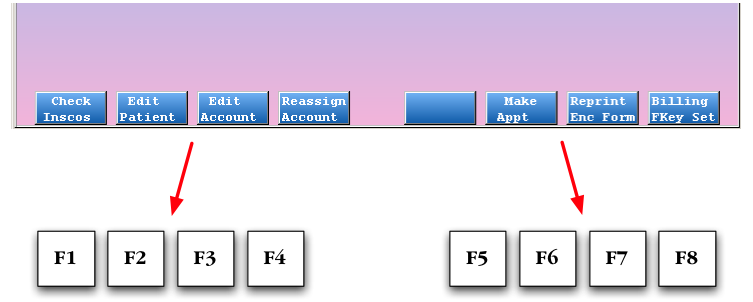 The F12 key always takes you back one step or quits the program you are running without saving any changes.