Change a User's Partner Password
If a user forgets their password, the System Administrator can reset it for them in useradmin. Press F4 – Change Password to begin.
You will be shown a list of users: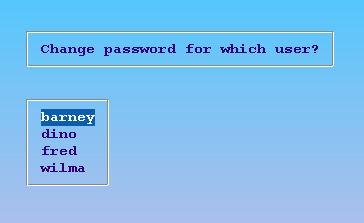 Select the user and press Enter to change their password. You will be shown a warning, and then asked to enter the new password four times: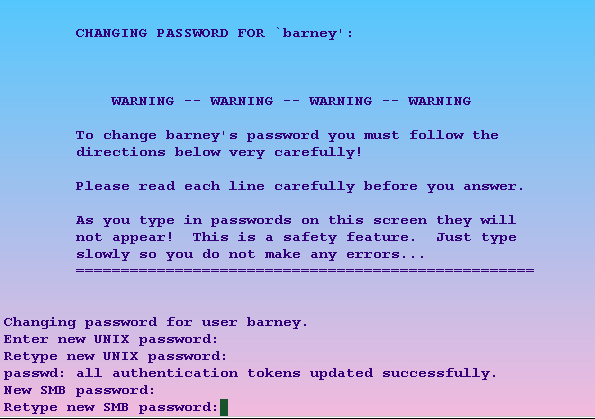 Passwords must be at least 5 characters long.
Better Password Security: The user should log into Partner and change their password once you have reset it to something new. Encourage users to pick passwords that are difficult to guess or contain a mix of letters and numbers.