To launch AniTa, double click on the "AniTa 32" icon on your desktop.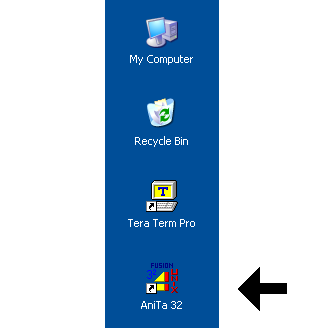 Next, you will see the familiar Partner login screen. Type your name and password to continue.
Note: If there is no "AniTa 32" or "Partner" icon on your desktop, you should seek help from your office's system administrator or contact PCC Support.
Use the Mouse to Enter Fields and Click Buttons
While using Partner programs in AniTa, you can use your mouse. You can click in fields to jump right to them. You can also use the keyboard to navigate among fields, pressing enter, backspace or the arrow keys. If you want to check off the box you are clicking on, to select a diagnosis in checkout or a form letter in fame, you can click the box using the right-mouse button. Otherwise, use the standard left mouse button to jump to the field.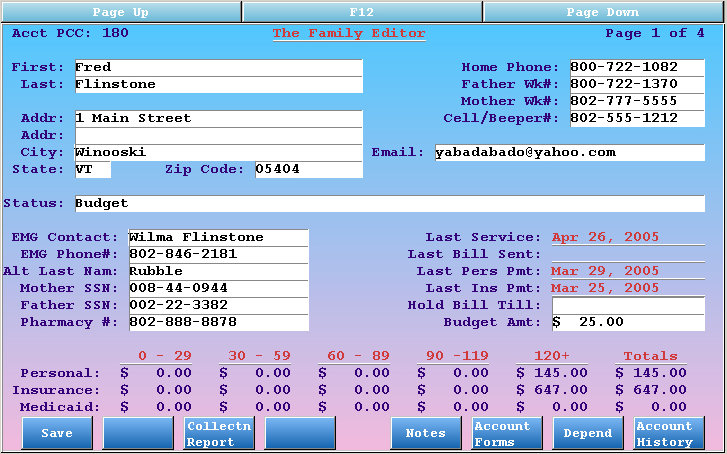 At the top of the screen are three convenient buttons used for common Partner functions. You can still press the Page Up, Page Down, and F12 keys on your keyboard. Or, if you are more comfortable with the mouse, you can click the buttons at the top of your screen.

The eight function keys at the bottom of your screen are also click-able. You can also press F1 through F8 on your keyboard.