Set User Session Timeout (Auto-Logout)
You can configure how long an inactive PCC EHR window will remain open.
Set the session timeout length in the Practice Preferences tool, in the Tools menu.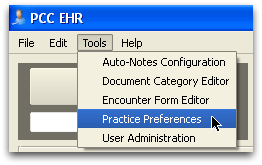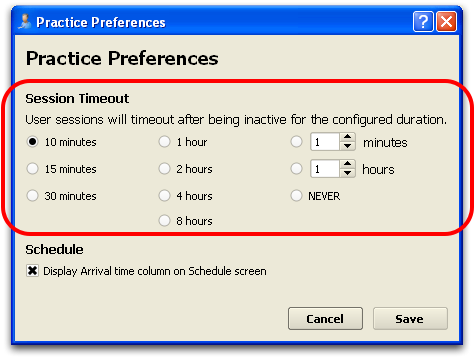 When a user leaves their computer unattended for longer than the indicated time, PCC EHR will close the main window and return to the login screen.
Session Timeout is a feature required for HHS ONC certification, part of Meaningful Use.
Permissions: Access to the Practice Preferences is controlled through the PCC EHR User Administration Tool. Contact your office's PCC EHR administrator if you need to set Practice Preferences.