Review Visit Chart Notes and Other Encounters in pocketPCC
You can use pocketPCC on your mobile device or Web browser to review patient visit chart notes.

When you want to see a chart note, click on the chart menu and select "Visit History."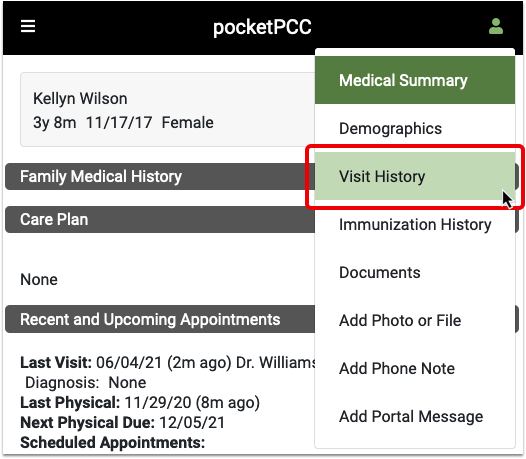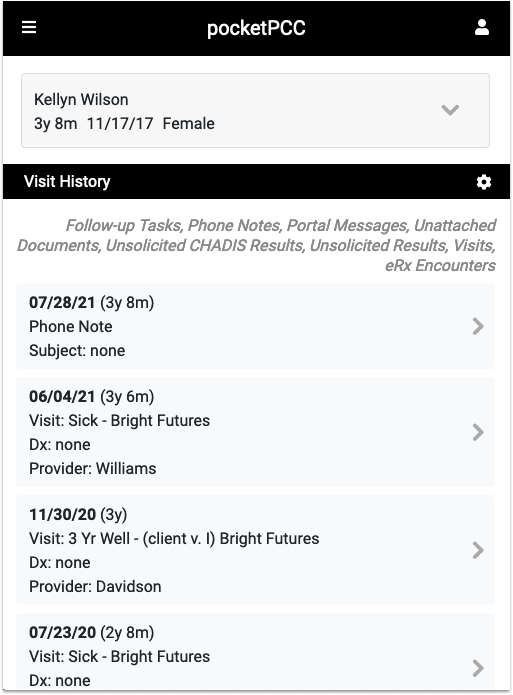 On the Visit History, pocketPCC displays all chart notes, phone notes, portal messages, and eRx encounters. If you want to see only one kind of encounter, you can filter the history using the gear button.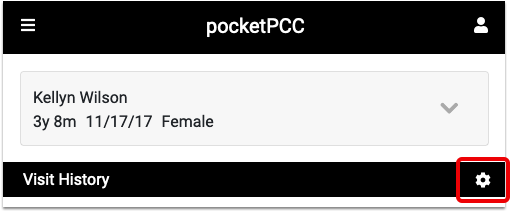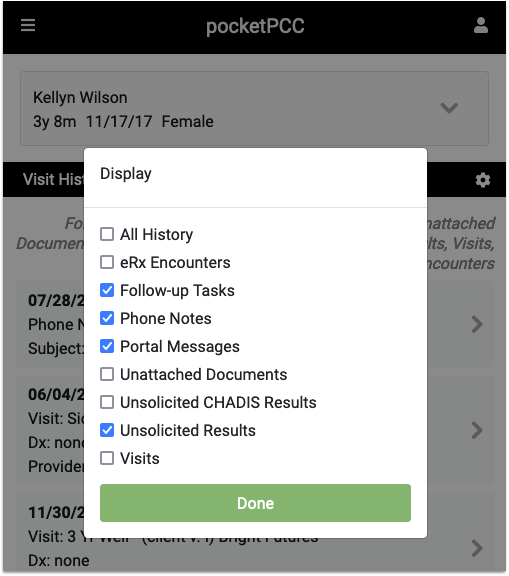 Click on any encounter in the Visit History to view the chart note.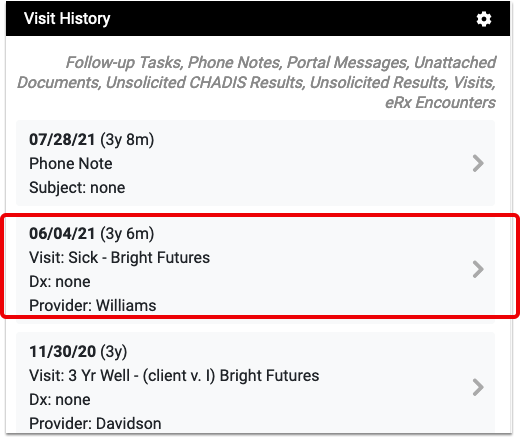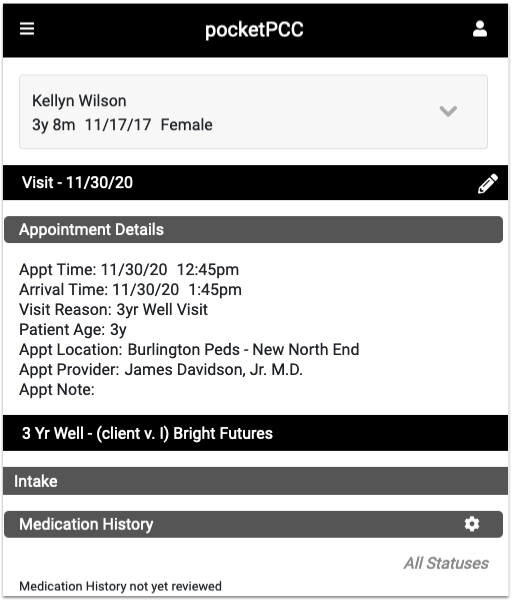 You can review visit chart note components. For example, you can check up on orders and read their results.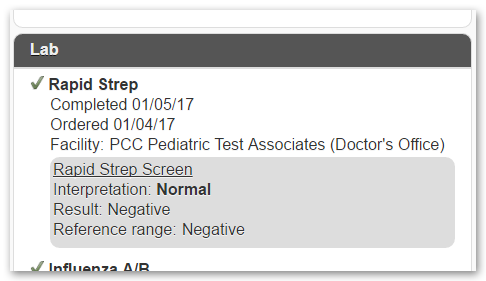 If a visit chart note has more than one protocol, you can scroll down to review each protocol.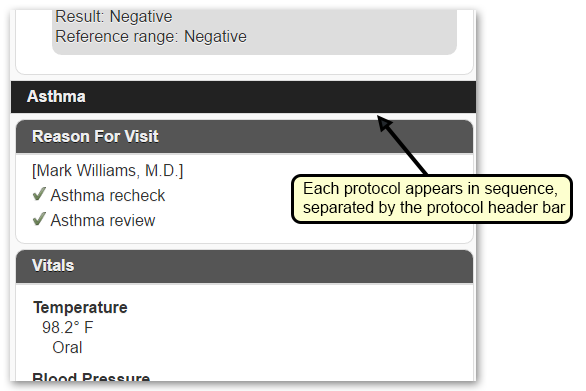 Limitations to Chart Notes in pocketPCC: As of PCC 7.6, pocketPCC can display most standard charting components and encounter types. Some specialized components, such as full lab order details, medication reconciliation, appointment history, growth charts, amendment requests, and some immunization details such as forecasting, VFC, and diseases, can not yet appear. Certain Visit History entries, such as e-lab results that are not attached to a visit or unattached documents, do not yet appear in the pocketPCC Visit History. When you need to guarantee a complete, detailed history of a patient's lab results, for example, you should refer to PCC EHR.