PCC EHR 6.14 Migration Considerations
PCC EHR 6.14 introduces many new features and configuration options. Use the guide below to learn about the "migration considerations," or changes in PCC EHR 6.14 that need extra planning or configuration. Read the PCC EHR 6.14 Release Documentation for complete details on all feature updates.
Contact PCC Support at 1-800-722-1082 for information about these or any features in PCC EHR.
Prepare for Follow-up Phone Tasks
Your clinicians can now create Order Follow-Up tasks on the Phone Tasks queue. Your office should review this feature and decide how you want to implement it. For example, instead of a call back task within an order, you may switch to using Phone Tasks. You may want to change your office's workflow when lab results arrive at your office.
You can also customize the Order Follow-Up ribbon, to add or remove components and make it suit your workflow. You can edit the Order Follow-up protocol, along with the Phone Note protocol and chart note protocols, in the Protocol Configuration tool.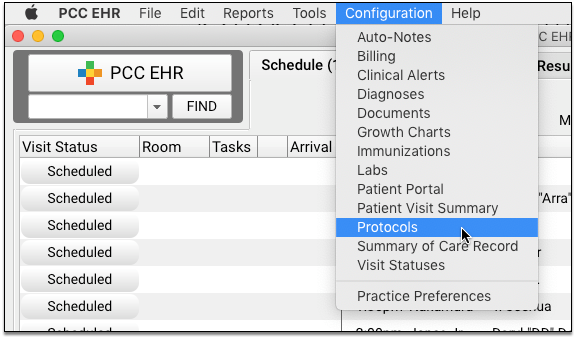 For information on how to edit a protocol, read Chart Note Configuration.
Optionally Turn Off the Subject Column on the Phone Tasks Queue
Your office can turn off the Subject column on the Phone Tasks queue.

Use the Practice Preferences to turn the column off or on for your practice.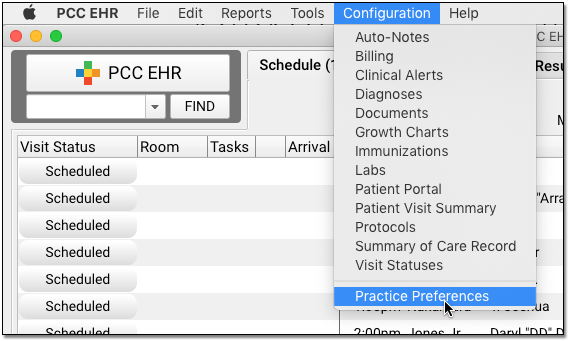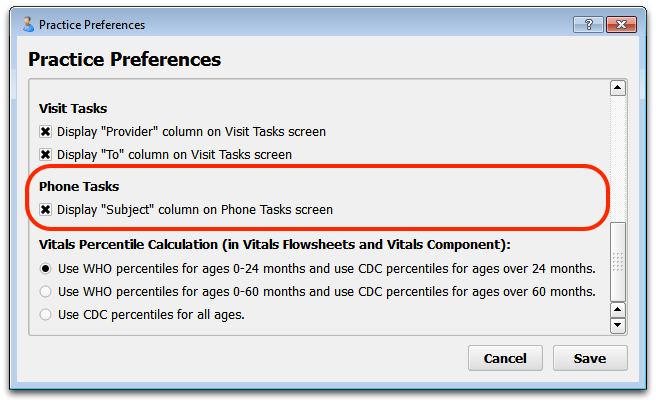 Configure Percentiles and Growth Charts for World Health Organization Data
By default, PCC EHR 6.14 will display percentiles and growth charts based on WHO data for patients under 2 years old and CDC data for patients over 2 years old. This is the AAP's guideline, but your office can change vitals calculations and change what growth charts appear.
You can set your office's preferred data source for percentiles in the Practice Preferences tool.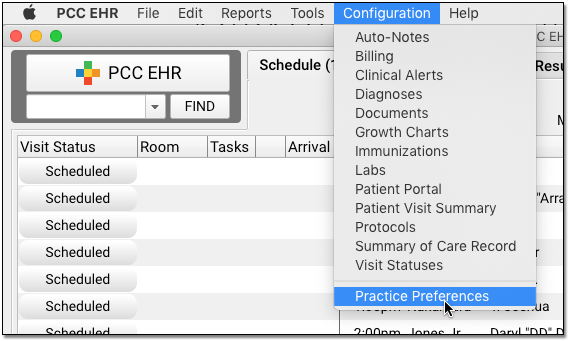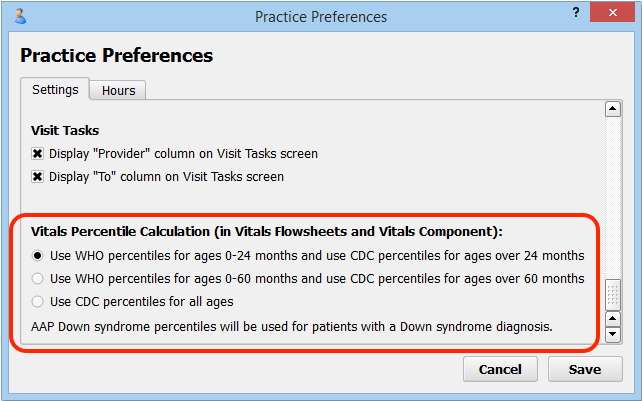 The first option is PCC EHR's default, as it matches the AAP's current recommendation.
You can use the new Growth Chart Configuration tool to select which charts are available in the patient chart.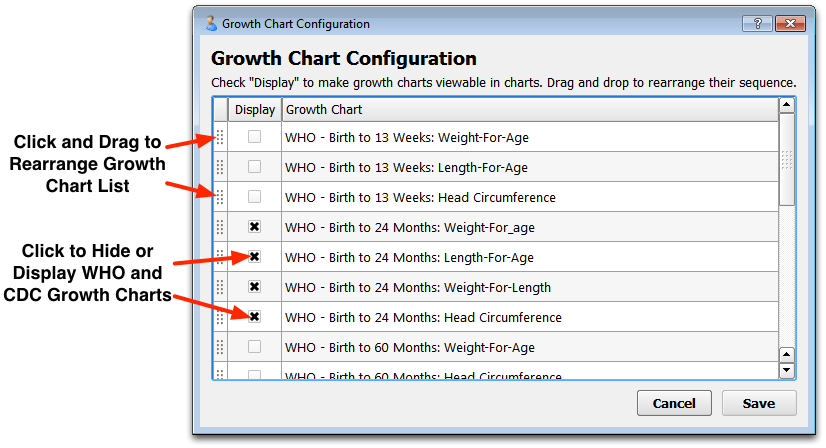 You can click to drag and reorder charts into your office's preferred order and turn any growth chart on or off.
After making your selection, the Growth Charts section of each patients chart will offer just those growth charts your office wishes to see, in the order you wish to see them.

Prepare Staff for Metric and English Support, Change Your Vitals Preferences
PCC's growth charts now match your practice's preferences for entering vitals on a chart note. If you enter weight in kilograms on chart notes, then kilograms will now appear on growth charts and when entering historical data. You may want to let clinicians know this, especially if they enter a lot of historical growth chart data.
In addition, you might use this update as a transition time to switch weight or another vital to the metric system. You can do this in the component settings in Protocol Configuration tool.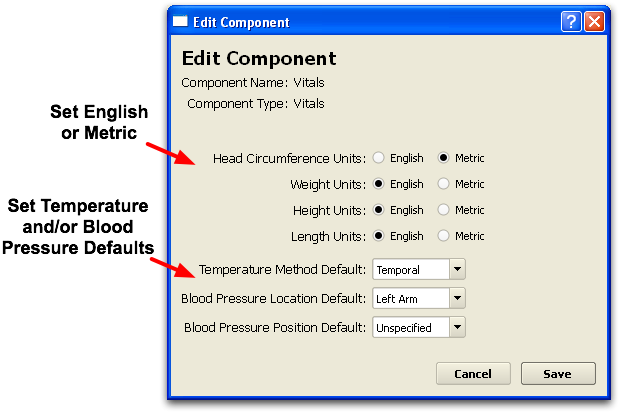 For a step-by-step guide to setting these preferences, read the Configure Vitals Defaults article.
Implement Call Back or Task Tracking
Your office can now track task completion time. As this is part of meeting certain PCMH guidelines, you may want to create a patient callback task and train your office to use the tasks to indicate when a call was completed.

Sign Up to Receive Electronic Lab Results
PCC is creating interfaces and agreements with lab vendors, like Quest, LabCorp, and local hospitals.
If you would like to receive lab results electronically in PCC EHR, contact PCC Support to discuss what is available in your area and begin the agreement process.