PCC 6.28 Migration Considerations
The PCC 6.28 release includes new components and other features that may need extra planning, training, or configuration. Read below to learn more, and share relevant details with your physicians and staff.
Read the PCC EHR 6.28 Release Documentation for complete details on these features.
Watch a Video: Want to watch a video summary of everything in this release? CLICK HERE. (24 min)
Contact PCC Support at 1-800-722-1082 for information about these or any features in PCC 6.28.
Review ICD-10 Code Mapping, Update Your Favorite Diagnoses
After October 1st, 2015, PCC EHR will automatically provide ICD-10 codes right on the chart note.

Your practice can customize the mapped ICD-10 codes in the Billing Configuration tool.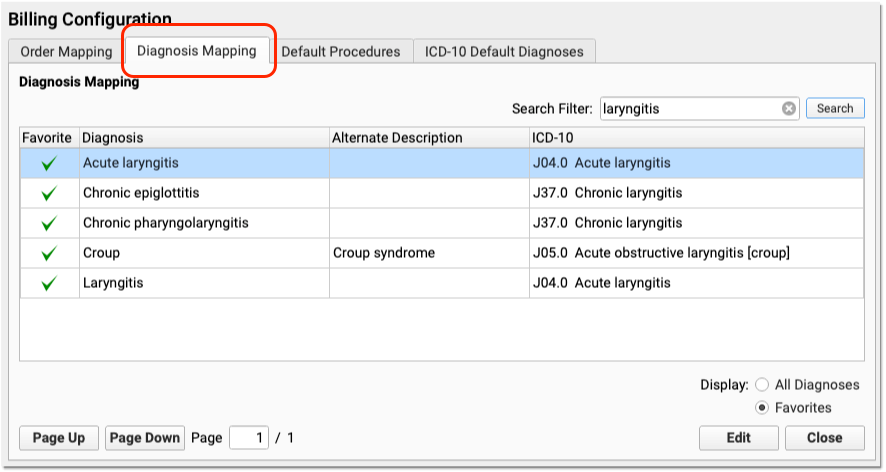 Open any diagnosis description to map it to ICD-9 and ICD-10 billing codes.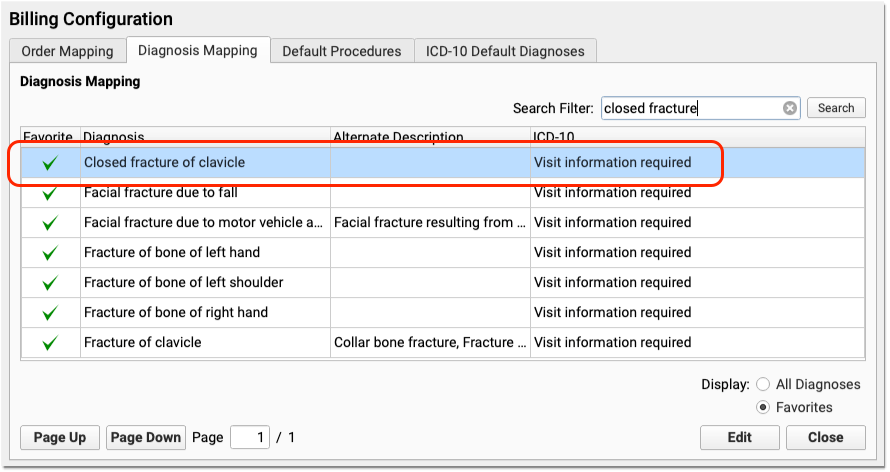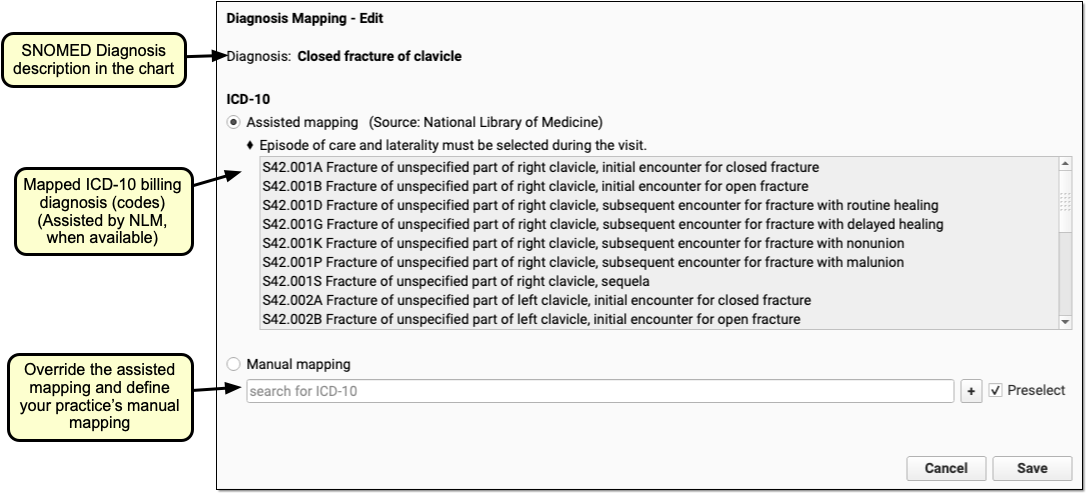 When available, you will see an assisted mapping option. The assisted mapping section describes any patient details or coding conventions that will determine the code. It then lists all possible ICD-10 codes for the given diagnosis description.
PCC's ICD-10 assisted mapping comes from the National Library of Medicine. Your practice can switch to a manual mapping code to suit your billing needs.
There may also be diagnoses with no available mapped ICD-10 code. When there is no assisted mapping option, you can use the manual mapping option to set the billing diagnoses.
You Can Change Codes For Any Visit: Regardless of the assisted mapping or manual mapping settings, your practice can change the billing code during use. The Diagnosis Mapping features set up the default code.
What Diagnoses Should You Review Before October 1st?
There are thousands of available diagnoses in the Billing Configuration tool. Which ones should your practice review, and are there common diagnoses that lack a default ICD-10 mapping?
PCC 6.28 includes three new reports in the SNOMED Mapping Reports tool. You can use these reports to:
Review all the diagnoses in your practice's Favorite diagnoses list that lack a default ICD-10 code
Review a list of your 50 most commonly used diagnosis descriptions (whether they have a default mapping or not)
Review the entire list of SNOMED diagnosis descriptions that lack a mapped ICD-10 code
You can run snomedmap from the command prompt in Partner. PCC Support can also add it to your Partner windows.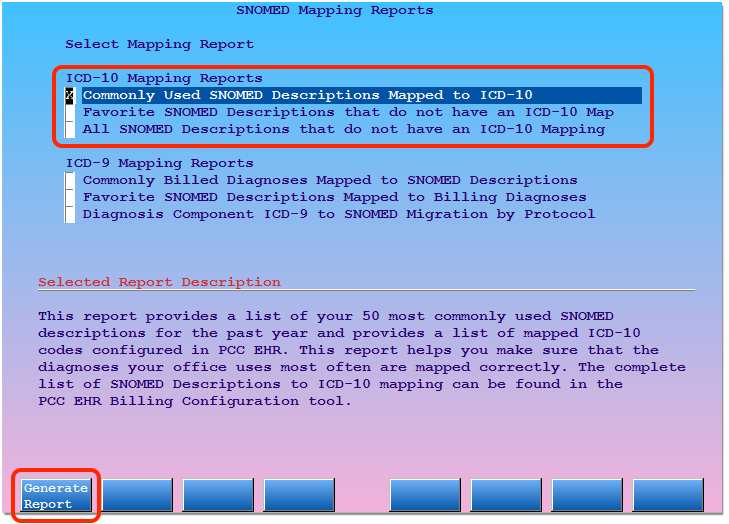 Choose a report from the list at the top to see a description at the bottom of the screen. Press F1 – Generate Report to see the output.
For example, select "Commonly Used SNOMED Descriptions…" to see a list of your 50 most common diagnoses for the past year and review their ICD-10 mapping.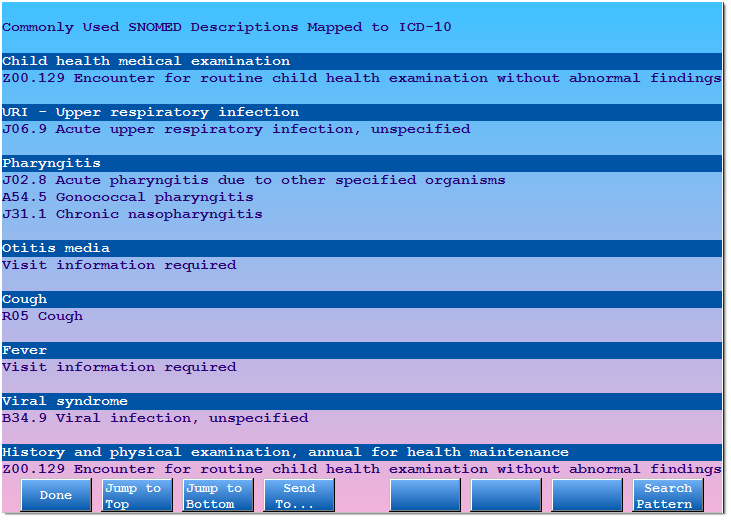 This list is a great way to check out the default ICD-10 code mapping for your common diagnoses. If you disagree with how a diagnosis will be billed in ICD-10, or if a diagnosis has no assisted mapping, you can use the Billing Configuration tool to make changes.
Select "Favorite SNOMED Descriptions…" to review diagnoses on your Favorites list that lack a mapped ICD-10 code. The output will include the number of times your practice used each diagnosis in the past year.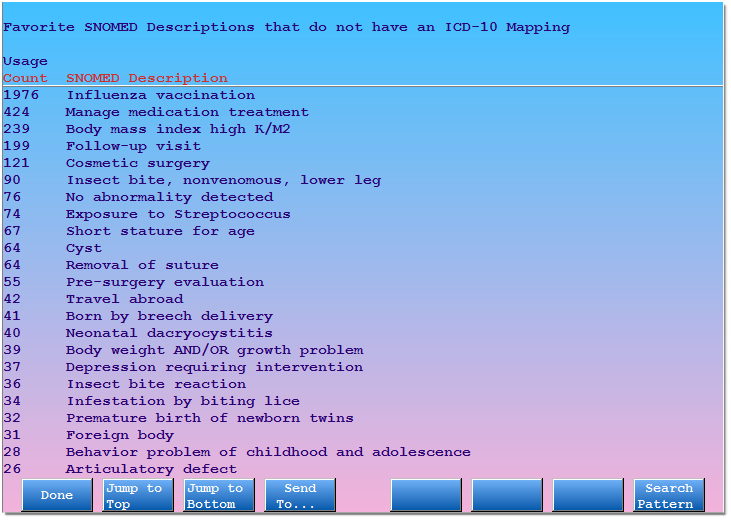 You can use the Billing Configuration tool to map an ICD-10 code to each diagnosis.
What If I Do Not Review and Update My ICD-10 Mapping? If you do not review and update your diagnosis billing codes, then on October 1st, 2015, your clinicians may not see the correct ICD-10 code when they select a diagnosis on the chart. Instead, they will need to select a code on the electronic encounter form, or the biller will need to make a selection later when posting charges in checkout. By reviewing and updating your ICD-10 billing codes before October 1st, you'll save time and reduce stress later this year. Contact PCC Support for help with these tools.
Encourage Users to Change Their Passwords
PCC recommends that all offices encourage their staff to change their passwords. They can use the new "My Account" tool located in the Tools menu.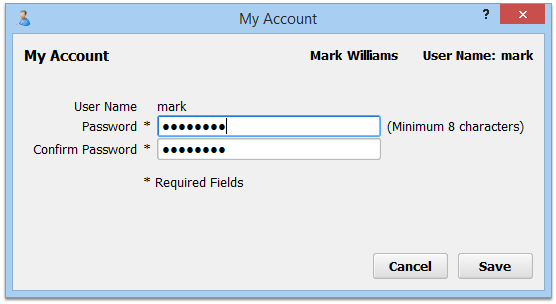 Passwords must adhere to new security guidelines. All passwords must have eight characters, must not contain the user's name or username, and may not use common passwords, such as "password". If you reset a user's password for them in the User Administration window, you will need to change it to a password that follows the password rules.
Implement Office Policy for Chart Amendment Requests
Your practice can use the new Amendment Request feature of PCC EHR to create and track amendment requests. When a user creates an amendment request, they can assign it to a physician or other user for completion.
Your practice can decide how and when they will record a request for a change in a patient's chart, and whether or not the request must be approved by a clinician. Work with your practice to create a policy for when this feature will be used.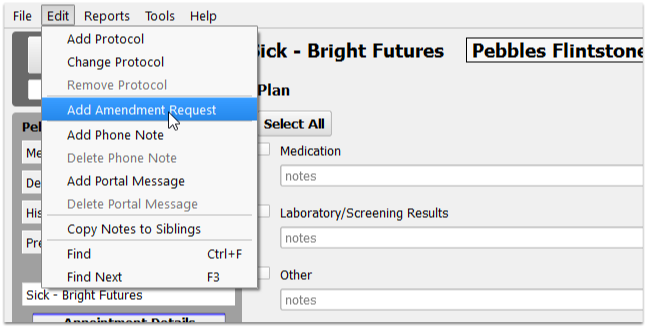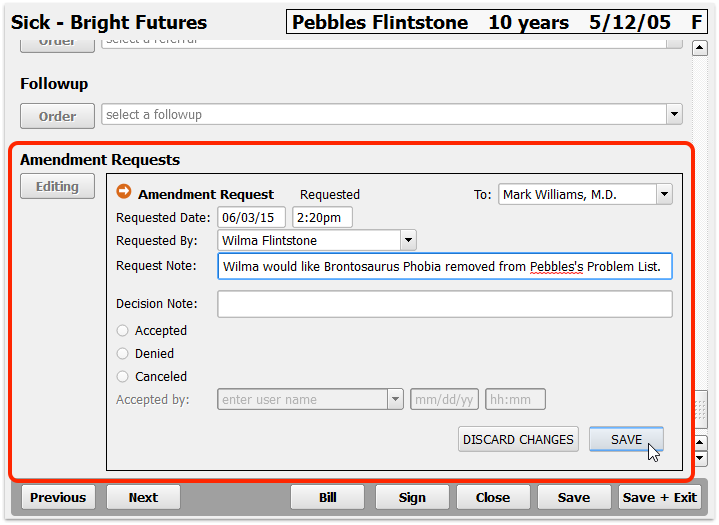 Update Your Patients and Families About New MyKidsChart Functionality
PCC 6.28 adds a new activity log, a new visit summary download tool, and (depending on your practice's preferences) new patient information, like Care Plans, along with sex, race, ethnicity, and language.
You may decide to inform your patient families about these new features, particularly about the Activity Log. If more than one parent has access to a patient's record, they will be able to see a record of each other's access to the patient's information.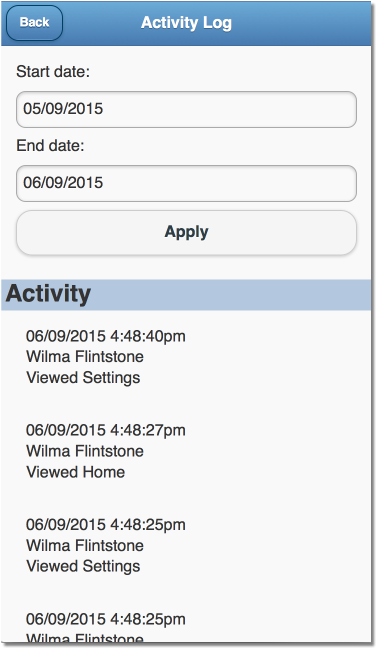 Add Reference Resources to Your Clinical Alerts
Use the Clinical Alerts tool to add reference resources to your practice's clinical alerts.
Open the Clinical Alerts Tool and Edit an Alert
First, open the Clinical Alerts tool from the tools menu, and double-click on any alert to edit it.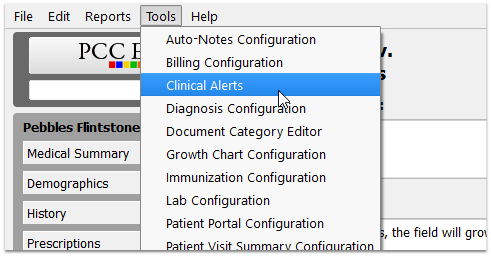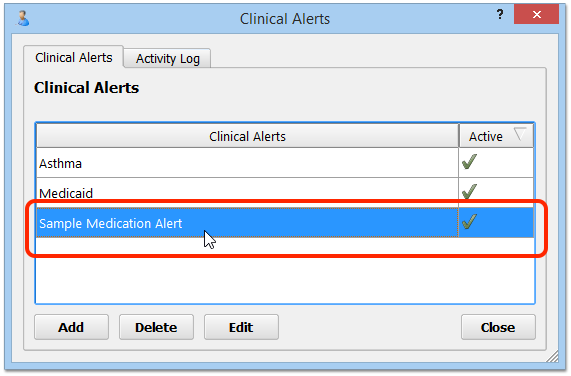 Select a Reference Type and Click "Add"
At the bottom of the alert criteria, you can select a clinical reference type and click Add to add a new reference resource.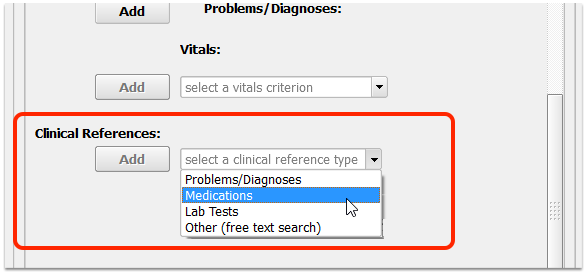 Enter the Specific Item or Text
Finally, enter the text criteria for the reference, and click Save.

Click Preview
After you save your changes, you can click the Preview button to see what the user will see when they encounter the alert.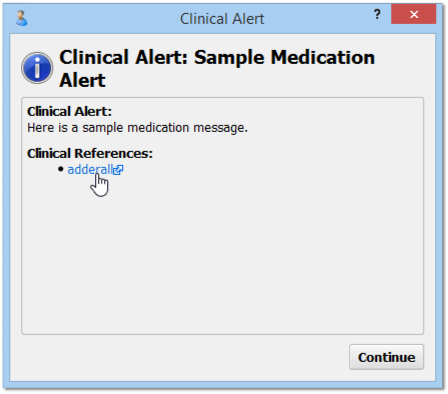 Click on a Reference Link
Click on any of the Reference Resources to view what the user will see when they follow a link.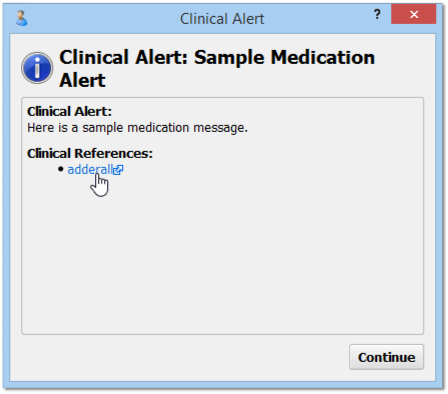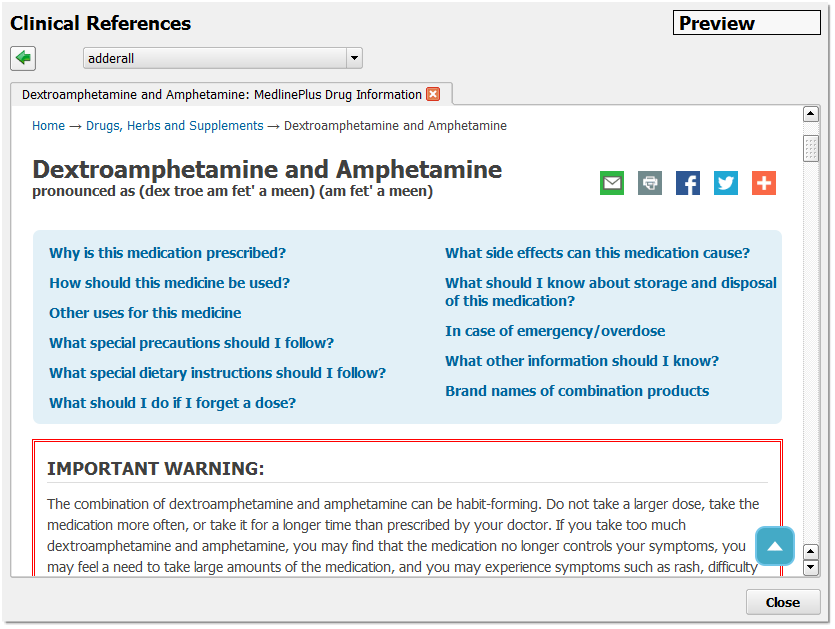 If you need to make changes, you can return to the Clinical Alert editor and add additional resource topics.
Add More Clinical Alerts: If your practice does not already use Clinical Alerts, you should consider adding alerts for problems, medications, or other patient details. The ARRA Stage 2 Meaningful Use guidelines look for five active clinical alerts during the reporting period.
Add Cognitive and Functional Status Components to Chart Notes
Your practice can use the Protocol Configuration tool to edit your chart note protocols and add the new Cognitive Status and Functional Status components to your chart notes.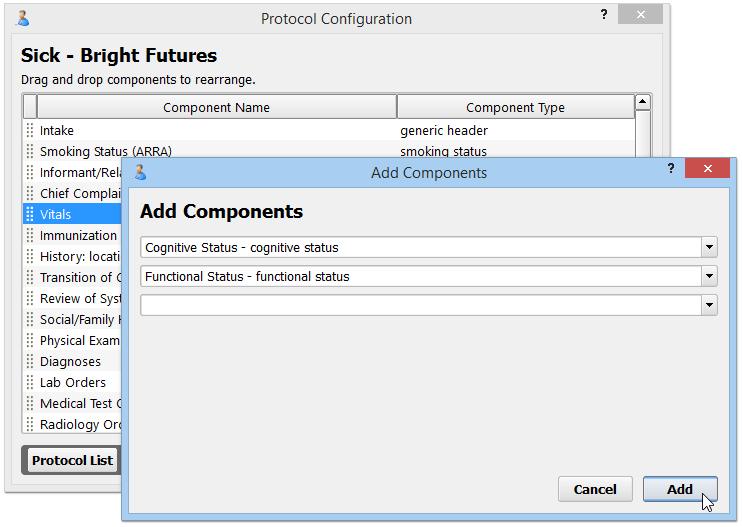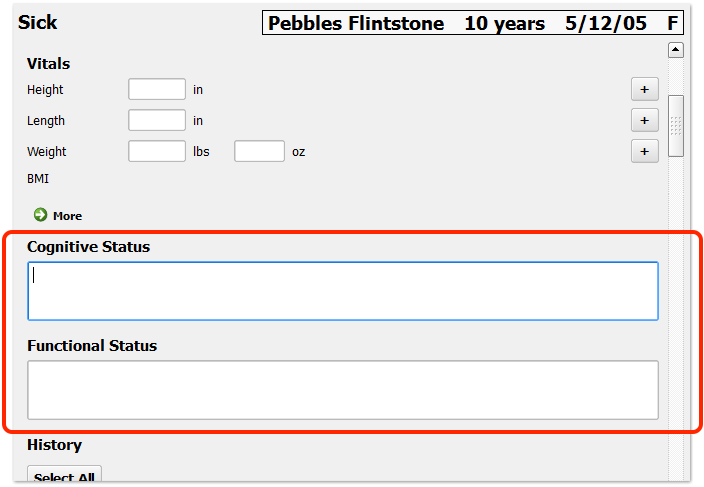 These fields are components of the HL7 C-CDA standard medical record. Your state may or may not require them for the ARRA Stage 2 program.
Review Procedure Code Modifier Features with All Billers
Your billing staff can now update procedure code modifiers in the Correct Mistakes (oops) program. If they do not usually read software release notes, you should make sure they are shown this change, as it can save time and reduce frustration when working with unusual visits.


Update Your Procedure Tables: You may want to use this release to review your common visit procedures in the Procedures table in the Table Editor (ted). If you review all procedures that may require a modifier, you can save time later when you are searching for a particular modified version of a code.
Train Your Staff to Attach Radiology Results Directly to Radiology Orders
If your practice scans and attaches radiology results to your radiology orders, PCC EHR will record and track that action.
Train your staff to use the Import Documents tool to select the patient, visit, and the specific radiology order.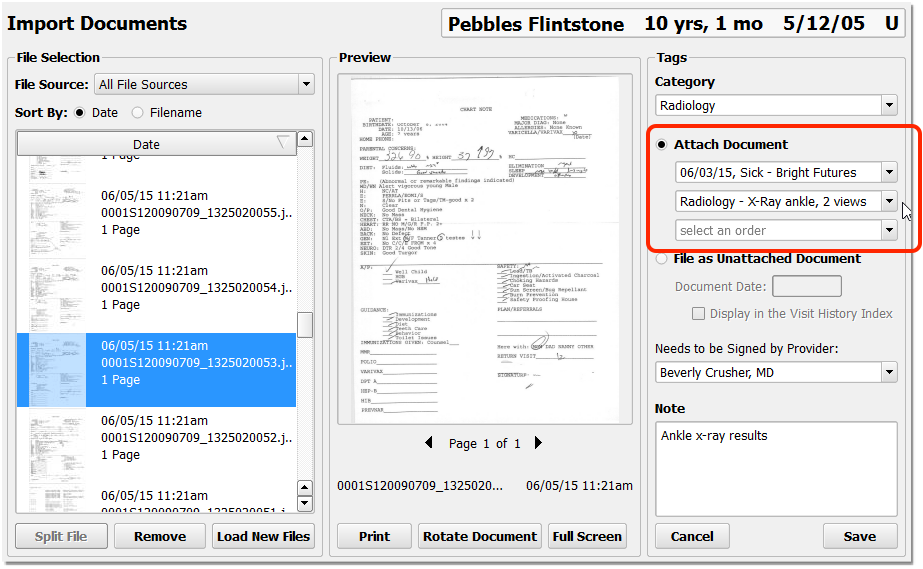 Later in 2015, PCC EHR's Meaningful Use reporting tools will count those changes towards the related Clinical Quality Measure.
Review Non-Standard Diagnoses Linked to Administrative Procedures, Train Your Staff to Use the "-" Diagnosis
Many PCC practices post administrative procedures during the checkout process. They link those procedures to artificial ICD-9 codes that they have added to their custom ICD-9 table.
The ICD-10 table can not be customized. Procedures still require a linked diagnosis code, so after October 1st, users can enter a dash "-" to link "none" to your non-medical and administrative charges.
If your practice uses an artificial ICD-9 code, you can train your staff to switch to the dash "-" diagnosis now.