Patient Demographics in pocketPCC
Review Patient Demographics
After selecting a patient, you can press the Chart menu and select Demographics to see more patient information.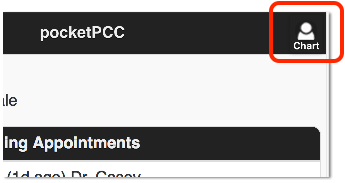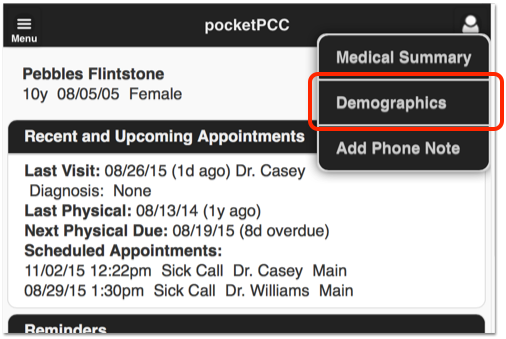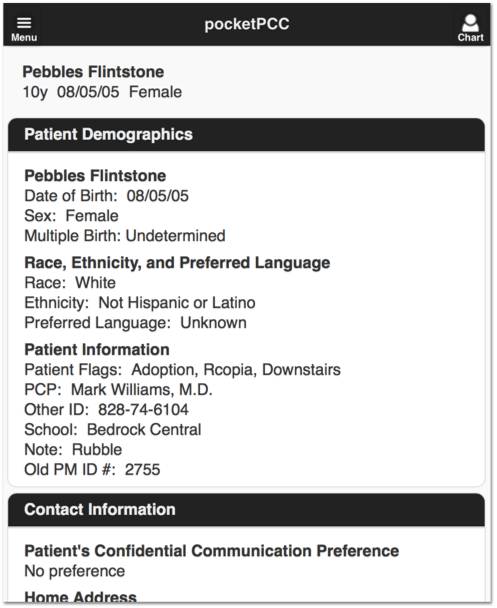 One some mobile devices, you can press a number to make a phone call.
Configuration: Read the Configure Demographics article to learn how to change the layout and content of your practice's Demographics chart section.