In January of 2012, PCC will release Partner 6.4, a small release that includes under-the-hood improvements, an ARRA Medicaid calculation tool, and a new logging capability.
Contact PCC Support at 1-800-722-1082 for information about these or any features in Partner.
ARRA Report for Medicaid Tracking
The new ARRA report calculates Medicaid participation for patient visits for any physician in your office.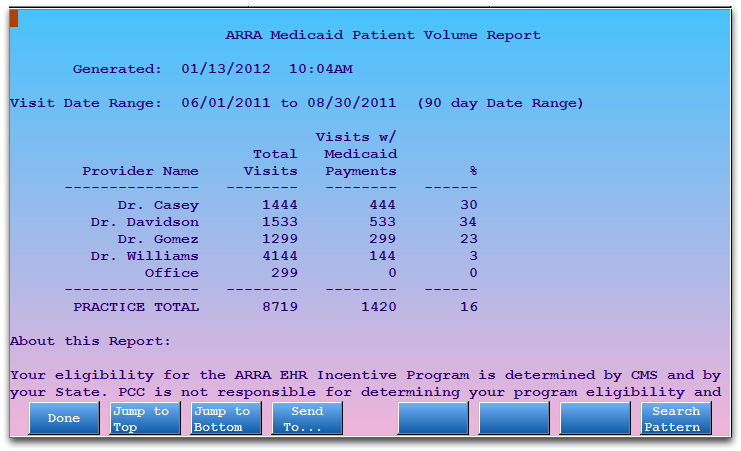 You can run the ARRA report from a command prompt by typing arra, or you can ask PCC Support to add the ARRA Report to your Partner windows. For more information, read the ARRA report help article.
Partner Logs Account and Patient Changes
Partner now keeps a background log of any changes made to the patient and account databases. After your 6.4 update, PCC Support will be better able to work with you to track down unusual account problems or help you audit changes.
If your office shares logins between users, you may want to train your users to use their own logins to take advantage of Partner's improved tracking tools.