Review Schedules in pocketPCC
Select a Provider to Review Their Schedule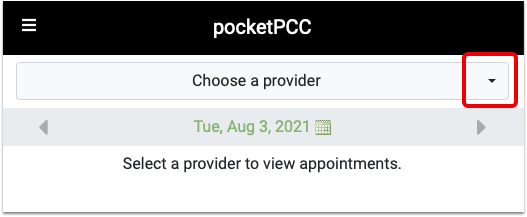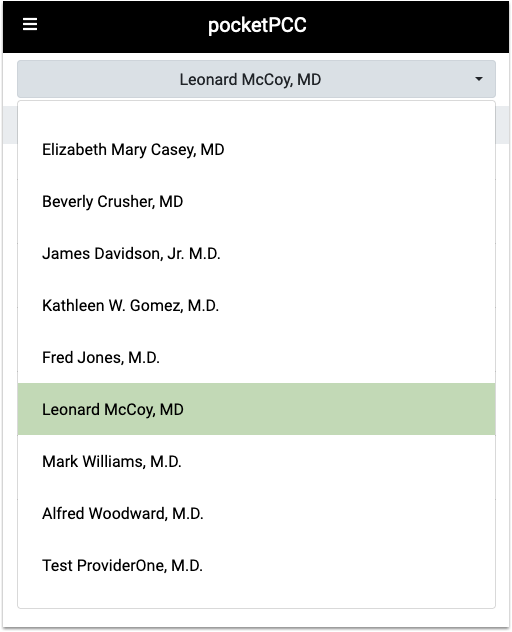 pocketPCC Remembers You: Once you have selected the clinician you wish to see, such as yourself, pocketPCC will remember and display that clinician each time you log in on the same device. You can change it at any time.
Navigate to a Different Day or Time
Press the right or left arrow keys to select the next or previous day. To jump to a specific date, tap anywhere on the date or the calendar icon to open the calendar.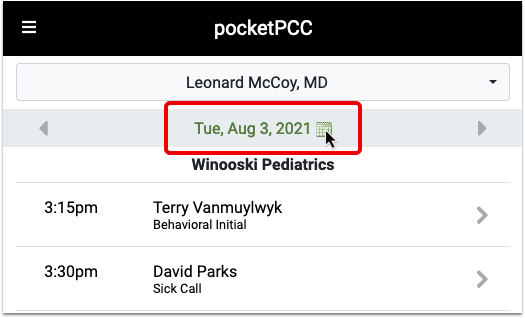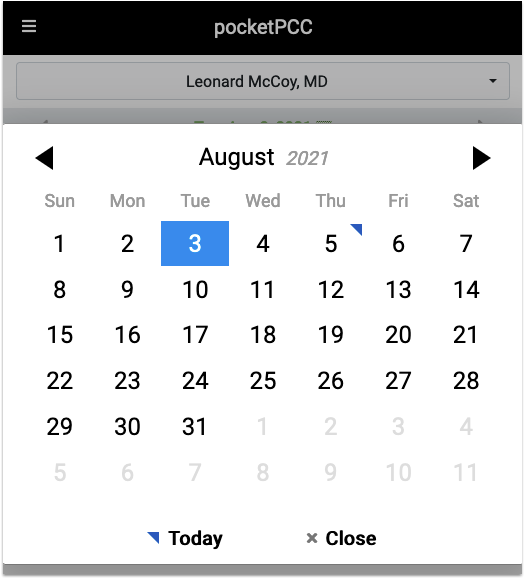 Use the arrow buttons to pick a different month.
Pick any day to jump to that day and close the calendar.