Immunization History in pocketPCC
Viewing Immunization History in pocketPCC
Use the Chart menu to view the Immunization History.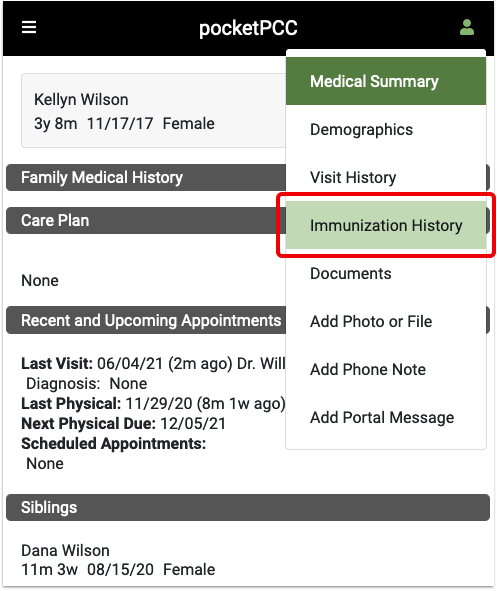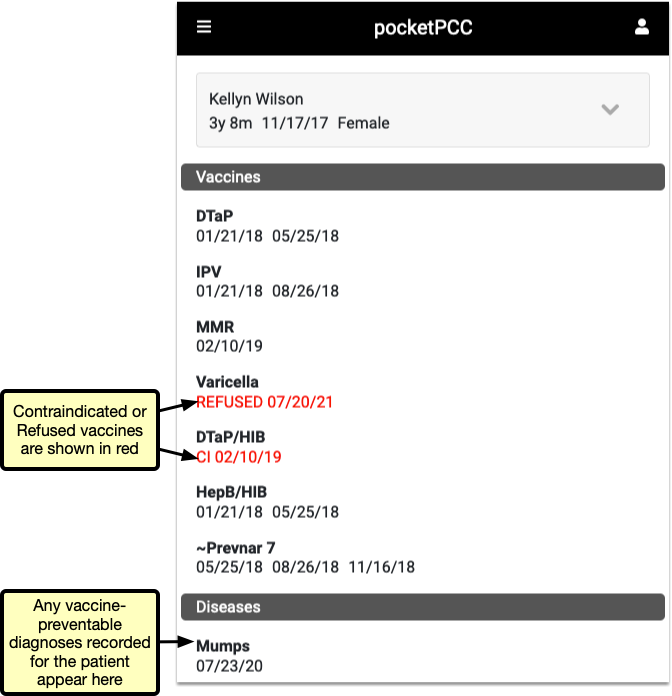 The Immunization History section in pocketPCC displays all immunizations that are recorded in the patient's chart as administered, refused, or contraindicated. Any outstanding "ordered" vaccines will appear at the bottom, along with any recorded diseases.
Only immunizations that the patient has records for will appear. The name and order of immunizations matches your PCC EHR configuration.