The third page of notjane is the Patient Notes screen. You can store important information and records of interactions with the patient.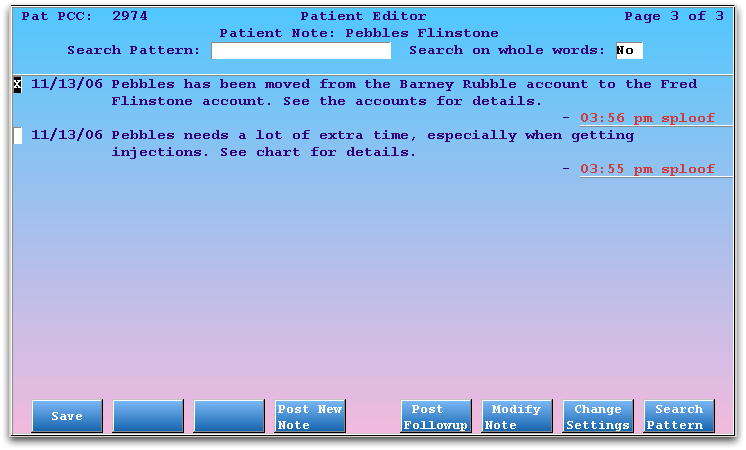 Press F4 – Post New Note to begin adding a new note. You will see a text editor window for adding your note: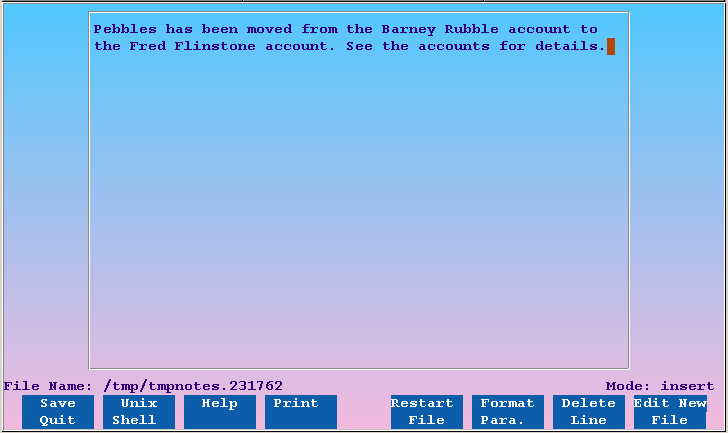 While typing your note, you can use the various function keys in the text editor to make changes. After typing your note, press F1 – Save & Quit. Press F12 to cancel.
Learn More About Notes: The notes screen is the same in both the Family and Patient Editors. It includes a follow-up note feature, a search field, and many other features to help you track important information about the patient or family. To learn about these features, read Structured Notes.