Configure Partner Window Size
The Partner Practice Management screen has a minimum requirement of 80 columns of text and 30 rows of text. However, you can display more than that in order to make it easier to review and enter information. You can also adjust the font size of Partner and the resolution on some computer monitors to optimize your Partner experience.
Set Partner Window Size on a Microsoft Windows Computer
Read the sections below to learn how to make changes on your Microsoft Windows computer that connects to Partner using AniTa or TeraTerm.
Change Rows and Columns in AniTa and TeraTerm
The most common change most users make to their Partner interface is to adjust the number of rows that are visible. Follow the procedure below to change the number of rows or columns on the two most common Partner interfaces for Windows operating systems.
Log In to Partner
Use TeraTerm or AniTa to log in to Partner.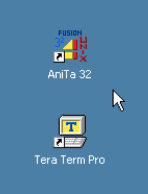 Open the Terminal Settings
Click Config–>Terminal Emulation (in AniTa) or Setup–>Terminal (in TeraTerm) to open the terminal settings.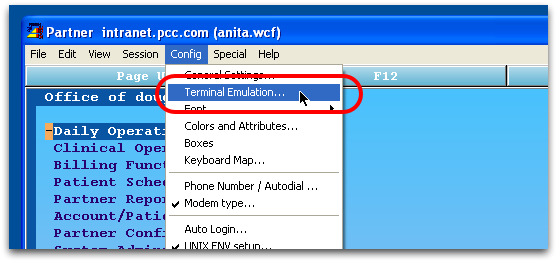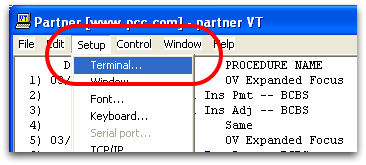 Increase Width and/or Height
Change the number of columns or rows for your terminal window. Note that in AniTa, you may only select a width of 80 or 132 columns.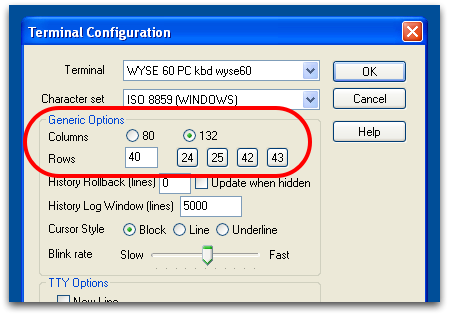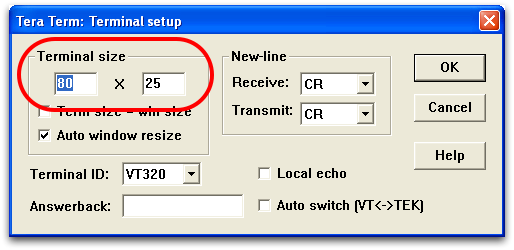 Use 80 Columns x 30 Rows, or More: The minimum required width for Partner programs is 80 columns of text. The minimum height for Partner programs is 30 rows.
Click "OK" to Exit the Window
Evaluate, Click and Drag, and Try Again
You can experiment with different sizes to find the right match for your screen and your needs.
Click and Drag to Change Font Size: If you are using AniTa, you can click the Microsoft Windows window size corner and make on-the-fly changes to font size. By filling the screen, you will select the maximum font size available.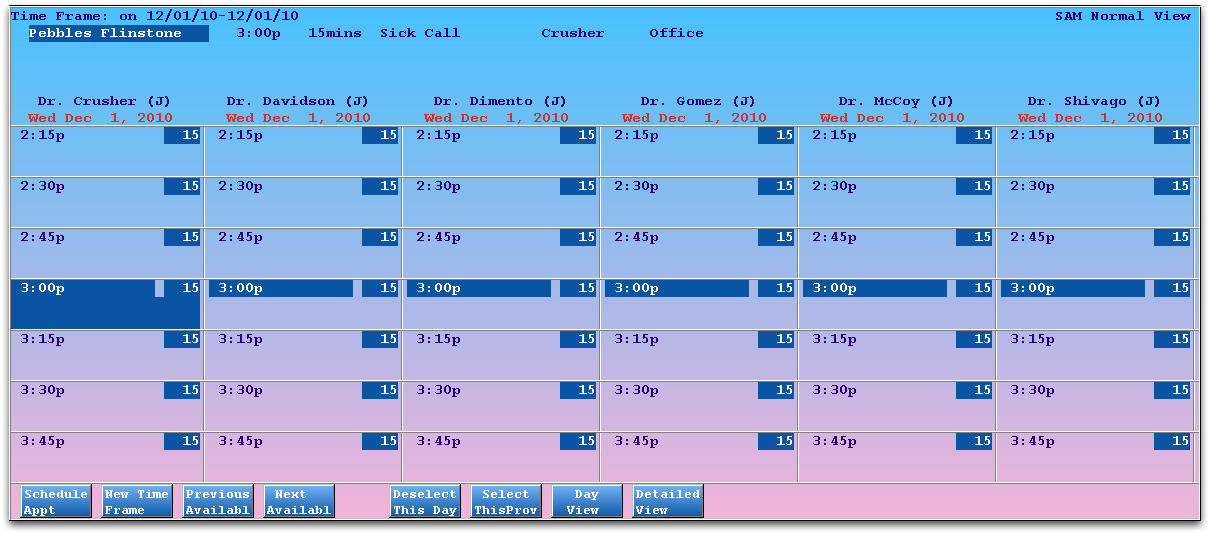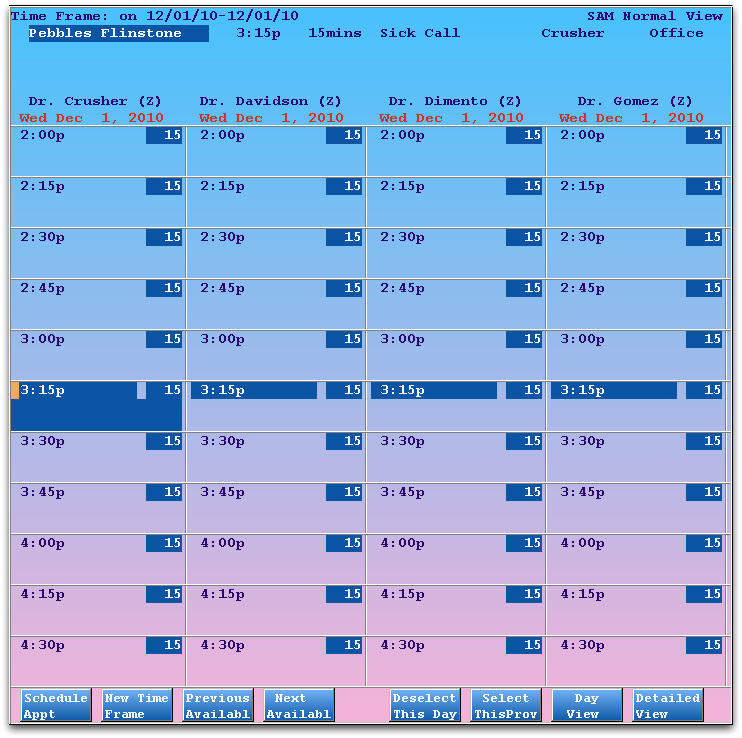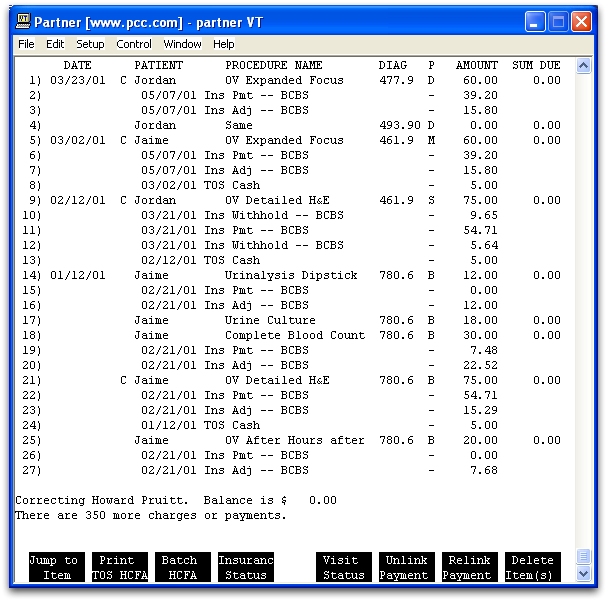 Save Your Changes
In AniTa, click on the "File" menu and select "Save config". You can also simply log out, and AniTa will prompt you to save your changes.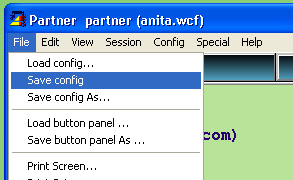 In TeraTerm, click Setup–>Save Setup.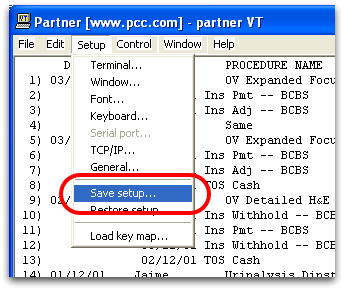 Change Your Monitor's Resolution
If 30 lines does not fit on your computer monitor, PCC recommends increasing your monitor's resolution setting to at least 1024 x 768 pixels.
Some users may prefer a 800×600 resolution in order to make font sizes larger for readability. However, you can increase your font size using software settings (or the "full screen" window button in AniTa), and achieve the same readability. Work with your office's system administrator or contact PCC Support for advice.
Partner Window Size on an Apple Macintosh OSX Computer
You can change the size of your Partner window on an Apple Macintosh using the Terminal program.
Open the Preferences Tool
Click on the Terminal menu and select "Preferences".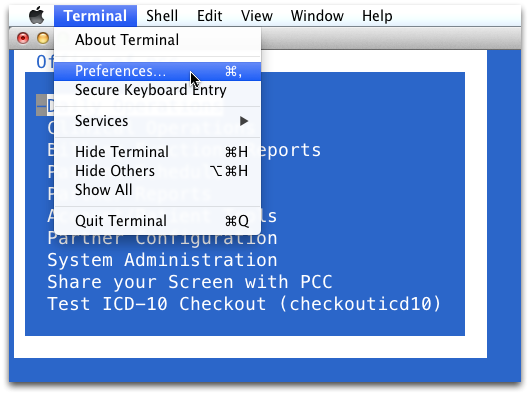 Click "Settings", "Partner" and "Window" to View Window Terminal Settings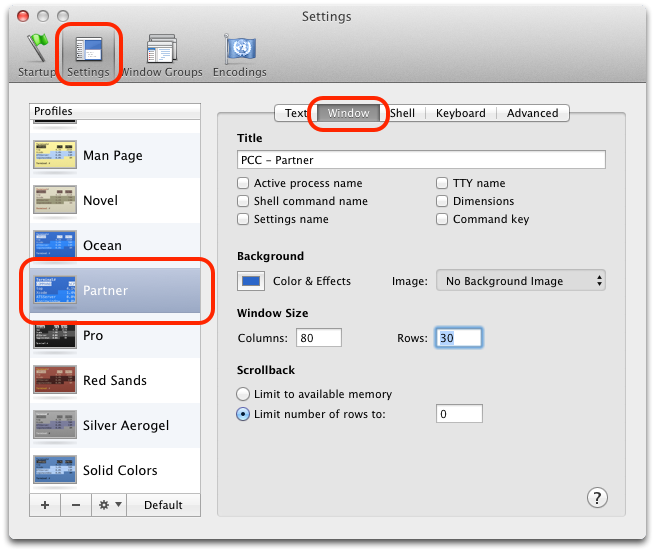 In the Preferences window, select Settings. Then choose your Partner Profile, and navigate to the Window tab, as shown above.
Step 4: Enter Your Preferred Window Size

Use 80 Columns x 30 Rows, or More: The minimum required width for Partner programs is 80 columns of text. The minimum height for Partner programs is 30 rows.
Optional: Adjust Font Size for Readability
You can use the "Text" tab to adjust the font size and type.
Close the Preferences Tool and Test Your New Partner Window