Checkout Demographics Screen
The Demographics screen in checkout contains basic information about the patient. You can press Enter or Tab to reach a field and make changes. Your changes will be saved when you continue to the next step by pressing Page Down or F1 – Next Step.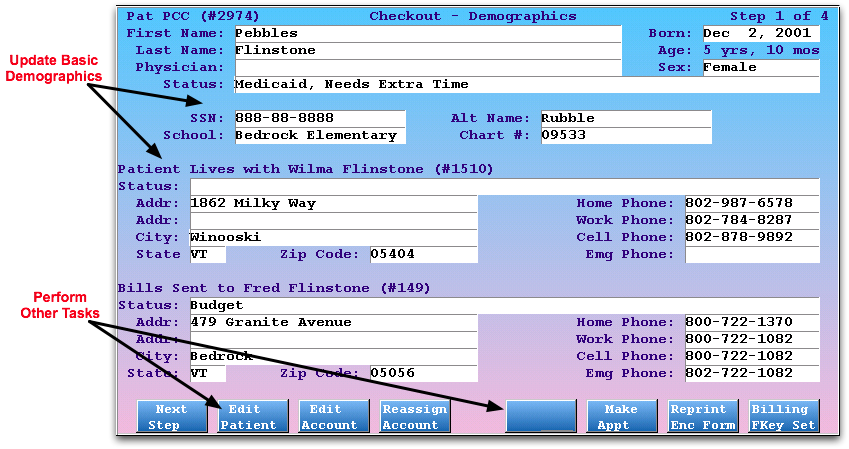 The function keys match those found in the Patient Checkin (checkin) program. Use them to perform patient and account tasks. For more information, read Patient Checkin.